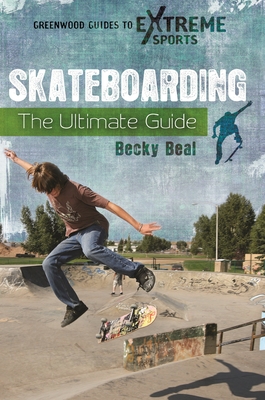 Skateboarding (Hardcover)
The Ultimate Guide (Greenwood Guides to Extreme Sports)
Greenwood, 9780313381126, 150pp.
Publication Date: January 9, 2013
* Individual store prices may vary.
Description
In the last half century, skateboarding has evolved from a simple, idyllic child's pastime that originated in southern California to becoming a worldwide youth culture phenomenon. This now-mainstream action sport has spawned a multi-billion-dollar commercial market for skateboarding equipment, skateboard-related media and entertainment, as well as skate-inspired softgoods like clothing, shoes, and accessories; and it is likely to soon become an Olympic sport.
Skateboarding: The Ultimate Guide is brimming with fascinating history and engaging stories from skateboarding's 60-odd year existence and evolution. Covering the action sport's origins, myriad breakthrough developments, pioneering heroes, both "street style" and "vert" or ramp skating, unique popular culture, and likely future, this book will delight anyone with an interest in this individualistic and compelling athletic pursuit.
About the Author
Becky Beal, PhD, is associate professor of kinesiology at California State University in Hayward, CA, where she teaches classes in the sociology and philosophy of sport.