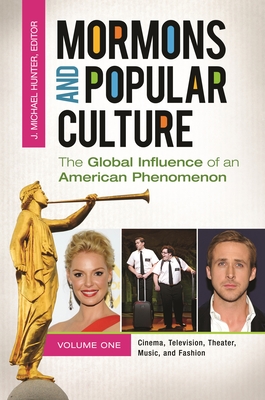 Mormons and Popular Culture [2 Volumes]
The Global Influence of an American Phenomenon
Hardcover

* Individual store prices may vary.
Description
Mormons and Popular Culture: The Global Influence of an American Phenomenon provides an unprecedented, comprehensive treatment of Mormons and popular culture. Authored by a Mormon studies librarian and author of numerous writings regarding Mormon folklore, culture, and history, this book provides students, scholars, and interested readers with an introduction and wide-ranging overview of the topic that can serve as a key reference book on the topic.
The work contains fascinating coverage on the most influential Mormon actors, musicians, fashion designers, writers, artists, media personalities, and athletes. Some topics--such as the Mormon influence at Disney, and how Mormon inventors have assisted in transforming American popular culture through the inventions of television, stereophonic sound, video games, and computer-generated animation--represent largely unknown information. The broad overview of Mormons and American popular culture offered can be used as a launching pad for further investigation; researchers will find the references within the book's well-documented chapters helpful.
Praeger, 9780313391675, 577pp.
Publication Date: December 5, 2012
About the Author
J. Michael Hunter is Mormon studies librarian and chair of the Religion/Family History Department at the Harold B. Lee Library, Brigham Young University, Provo, UT. He is a former librarian at the historical department of The Church of Jesus Christ of Latter-day Saints, Salt Lake City, UT.
or
Not Currently Available for Direct Purchase