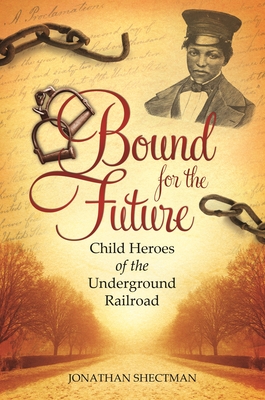 Bound for the Future (Hardcover)
Child Heroes of the Underground Railroad
Praeger, 9780313397271, 215pp.
Publication Date: June 1, 2012
* Individual store prices may vary.
Description
Bound for the Future: Child Heroes of the Underground Railroad illuminates the vital contributions of specific, underappreciated child activists within the extremely local circumstances of their daily work. It also provides meaningful context to the actions of these young activists within the much broader social practice of resisting slavery, and offers fresh insight into the complicated question of who was responsible for ending slavery. Through a thorough examination of these subjects, author Jonathan Shectman proves his central thesis: in many specific cases, children were the essential lifeblood of the Underground Railroad's operational workforce. This text will appeal to wide range of readers, including young students, educators, scholars, and anyone seeking a fresh perspective on civil rights, anti-slavery activism, and U.S. history.
About the Author
Jonathan Shectman is former editor of a series of science education books published by the National Science Resources Center.