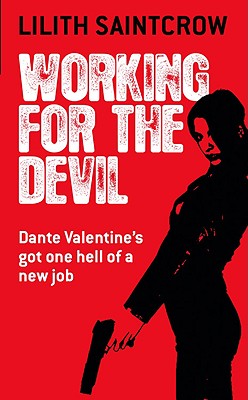 Working for the Devil (Dante Valentine #1) (Mass Market Paperbound)
Orbit, 9780316003131, 384pp.
Publication Date: September 1, 2007
* Individual store prices may vary.
Description
When the Devil needs a rogue demon killed, who does he call?
The Player: Necromance-for-hire Dante Valentine is choosy about her jobs. Hot tempered and with nerves of steel, she can raise the dead like nobody's business. But one rainy Monday morning, everything goes straight to hell.
The Score: The Devil hires Dante to eliminate a rogue demon: Vardimal Santino. In return, he will let her live. It's an offer she can't refuse.
The Catch: How do you kill something that can't die?
Dante Valentine Novels
"Working for the Devil"
"Dead Man Rising"
"Devil's Right Hand"
"Saint City Sinners"
"To Hell and Back"
"Dante Valentine "(omnibus)
For more from Lilith Saintcrow, check out:
Gallow and Ragged
"Trailer Park Fae"
Bannon and Clare
"The Iron Wyrm Affair"
"The Red Plague Affair"
"The Ripper Affair"
"The Damnation Affair "(e-only)
Jill Kismet Novels
"Night Shift"
"Hunter's Prayer"
"Redemption Alley"
"Flesh Circus"
"Heaven's Spite"
"Angel Town"
"Jill Kismet "(omnibus)
A Romance of Arquitaine Novels
"The Hedgewitch Queen"
"The Bandit King""
""Blood Call "(coming August 2015)
About the Author
Lilith Saintcrow was born in New Mexico, bounced around the world as an Air Force brat, and fell in love with writing when she was ten years old. She currently lives in Vancouver, WA.
or
Not Currently Available for Direct Purchase