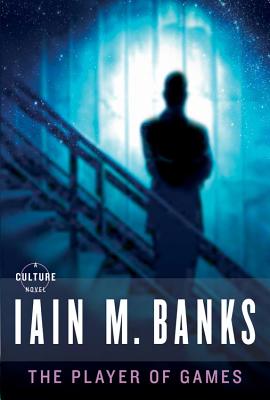 The Player of Games (Culture #2)
Paperback

* Individual store prices may vary.
Other Editions of This Title:
Digital Audiobook (5/2/2011)
Compact Disc (8/1/2011)
Description
The Culture — a human/machine symbiotic society — has thrown up many great Game Players, and one of the greatest is Gurgeh Jernau Morat Gurgeh. The Player of Games. Master of every board, computer and strategy.

Bored with success, Gurgeh travels to the Empire of Azad, cruel and incredibly wealthy, to try their fabulous game. . . a game so complex, so like life itself, that the winner becomes emperor. Mocked, blackmailed, almost murdered, Gurgeh accepts the game, and with it the challenge of his life — and very possibly his death.

The Culture Series
Consider Phlebas
The Player of Games
Use of Weapons
The State of the Art
Excession
Inversions
Look to Windward
Matter
Surface Detail
The Hydrogen Sonata
Orbit, 9780316005401, 416pp.
Publication Date: March 26, 2008
About the Author
Iain Banks came to controversial public notice with the publication of his first novel, The Wasp Factory, in 1984. He has since gained enormous popular and critical acclaim for both his mainstream and his science fiction novels.