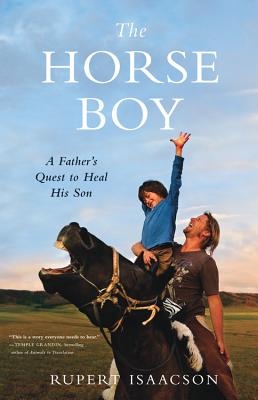 The Horse Boy: A Father's Quest to Heal His Son (Hardcover)
A Father's Quest to Heal His Son
Little, Brown and Company, 9780316008235, 368pp.
Publication Date: April 14, 2009
* Individual store prices may vary.
or
Not Currently Available for Direct Purchase
May 2009 Indie Next List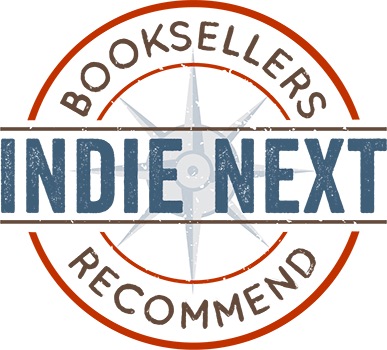 "The Horse Boy tells the story of parents who travel to Mongolia with their autistic son in an effort to have him cured by shamans. The boy, Rowan, also has an affinity for animals, especially horses, and riding horses really seems to help him. A great read."
— Stephanie Crowe, Page & Palette, Fairhope, AL
View the List
Description
When his son Rowan was diagnosed with autism, Rupert Isaacson was devastated, afraid he might never be able to communicate with his child. But when Isaacson, a lifelong horseman, rode their neighbor's horse with Rowan, Rowan improved immeasurably. He was struck with a crazy idea: why not take Rowan to Mongolia, the one place in the world where horses and shamanic healing intersected?

THE HORSE BOY is the dramatic and heartwarming story of that impossible adventure. In Mongolia, the family found undreamed of landscapes and people, unbearable setbacks, and advances beyond their wildest dreams. This is a deeply moving, truly one-of-a-kind story--of a family willing to go to the ends of the earth to help their son, and of a boy learning to connect with the world for the first time.
About the Author
Rupert Isaacson was born in London to a South African mother and a Zimbabwean father. Isaacson's first book, The Healing Land (Grove Press), was a 2004 New York Times Notable Book. He has travelled extensively in Africa, Asia, and North America for the British press and now lives in Austin, Texas, with his wife, Kristin, and their son, Rowan.
Praise For The Horse Boy: A Father's Quest to Heal His Son…
"Rupert Isaacson has conjured a non-fiction journey that reads like an epic novel. It is a book of endless amazements. The world of Mongolian shamans, the details of adventuresome travel, the mysterious world of autism--all are all amazing. Soon, you realize that the world of horses is mysterious, too--and, yes, amazing. By the time you are in the grip of this book, you'll see love, marriage, and parenthood as a realm of magic, profound power, and further amazements. The Horse Boy can change the way you see your life, and it's a terrifically good read at the same time. It feels like a classic."

"This is a story everyone needs to hear."
-author of the bestselling books Thinking in Pictures, My Life With Autism, and Animals in Translation

"In this intense, polished account, the parents of an autistic boy trek to the Mongolian steppes to consult shamans in a last-ditch effort to alter his unraveling behavior.... Isaacson records heartening improvement in Rowan's firestormlike tantrums and incontinence, as he taps into an ancient, valuable form of spirit healing."
-Publishers Weekly

"A colorful real-life adventure with inspiring results."
-Good Housekeeping

"Isaacson's astonishing memoir, The Horse Boy, reveals how, inspired by these rare moments in the saddle, he began a quest through Mongolia to heal his five-year-old son.... Isaacson's journey to heal his son is just that, a healing, not a cure. But he wouldn't want it any other way. While the author's purpose was to draw Rowan out of his autism, he came to realize the overlooked gifts it entails. The Horse Boy will leave readers with a new appreciation for autism and the healing techniques of other cultures; like Rowan, they, too, will be changed forever."
-BookPage

"When Rupert Isaacson decided to take his autistic son, Rowan, on a trip to Mongolia to ride horses and seek the help of shamans two years ago, he had a gut instinct that the adventure would have a healing effect on the boy. Mr. Isaacson's instinct was rewarded after the trip, when some of Rowan's worst behavioral issues, including wild temper tantrums, all but disappeared.... Doctors who have worked with autistic patients say a child can make big leaps in development, and that stories like Mr. Isaacson's can provide inspiration to families."
-The New York Times

"Isaacson charts his son's progress and regressions with an endearing tenderness.... Readers also follow the rare moments when Rowan expresses affection for his father, who is honest and humble throughout. And the author's chatty and self-deprecating storytelling adds a welcome buoyancy to a weighty experience. Meanwhile, Mongolia makes a fetching backdrop for this father/son love story, with its mountains, eagles, the occasional white ibex, wild horses, and carpets of violets and yellow cowslips.... Any good travel memoir needs both internal and external journey, and The Horse Boy delivers.... Rooting for Rowan through all this... makes The Horse Boy an unexpected page turner."
-The Cleveland Plain Dealer

"an epic adventure with a triumphant ending."
-Mothering

"if you are a parent of a child with autism, if you are an educator, a psychologist, or a therapist whose work involves autistic children, this book will astound you. It is honest, bold, touching, and radical."
-Book Reporter
Book Videos
Advertisement