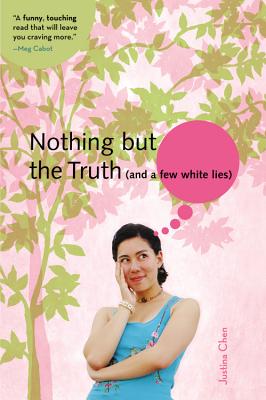 Nothing But the Truth (and a Few White Lies) (Paperback)
Aspect, 9780316011310, 241pp.
Publication Date: April 1, 2007
* Individual store prices may vary.
Description
"Getting her fortune told by a Taiwanese 'belly-button grandmother' (who feels up her navel) instead of attending the spring dance is just one of the joys of being Patty Ho, a covertly snarky 'hapa' (half Asian, half white) struggling with her dual heritage. Patty's domineering mother is determined to make her a good Taiwanese girl. Gangly Patty, no 'China doll, ' longs to be white like her long-gone father...readers will find a compelling narrative, and a spunky, sympathetic heroine. This book should enjoy wide appeal." -VOY
About the Author
Justina Chen grew up near Buffalo, NY and San Francisco. After attending Stanford University she spent time in New York and Sydney, Australia before settling near Seattle, Washington, where she currently lives with her two children. Her first book, Nothing But the Truth (and a few white lies), was a Book Sense pick, and her second novel, Girl Overboard, won praise from Olympic Gold Medalist and fellow snowboarder Hannah Teter. Her third novel, a gorgeously written story about a teen's quest for beauty, North of Beautiful, was critically acclaimed with starred reviews from Publishers Weekly, Kirkus, and Booklist.