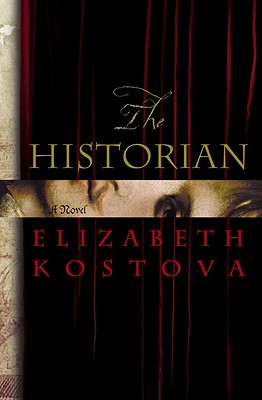 The Historian (Hardcover)
Little, Brown and Company, 9780316011778, 656pp.
Publication Date: June 14, 2005
Other Editions of This Title:
Digital Audiobook (7/31/2005)
Paperback (9/1/2009)
Paperback (10/1/2006)
Mass Market (6/1/2008)
* Individual store prices may vary.
Description
An "innovative" (The New Yorker) retelling of the story of Dracula. Told with the flourish and poise of a talented storyteller, Kostova turns the age-old tale into a compelling "late night page-turner" (San Francisco Chronicle)
When a young woman discovers a cache of ancient letters, she is thrown into the turbulent history of her parents' dark pasts. Uncovering a labyrinthine trail of clues, she begins to reconstruct a staggering history of deceit and violence. Debut novelist Elizabeth Kostova creates an adventure of monumental proportions, a relentless tale that blends fact and fantasy, history and the present, with an assurance that is almost unbearably suspenseful and utterly unforgettable.
Praise For The Historian…
"In this smart retelling of the Dracula story, a young girl's discovery of a mysterious book, blank save for a sinister woodcut of a dragon, impels her father to divulge, reluctantly, details of his vampire-hunting days back in grad school. Halfway through his tale, which is told over several sessions in various atmospheric European locations, he vanishes. His daughter's quest to find him is interwoven with letters that reveal the past in full. Kostova's knowledge of occult arcana is impressive, and she packages her erudition in a graceful narrative that only occasionally lapses into melodrama. The structure-a story within a letter within a flashback-is an innovative complication, but it is soon shaken off by the swift-moving plot. Kostova never strays far from the conventions of the genre, and her historical thriller feels somewhat indebted to best-sellers of the recent past; there are Christian heresies, scholarly sleuths, and a malaprop-prone Eastern European guide. "—The New Yorker

"Quite extraordinary...Kostova is a natural storyteller...She has refashioned the vampire myth into a compelling contemporary novel, a late-night page-turner."—San Francisco Chronicle

"Part thriller, part history, part romance....Kostova has a keen sense of storytelling and she has a marvelous tale to tell."—Baltimore Sun

"Kostova's vampire is no campy Lugosi knockoff....Blending history and myth, Kostova has fashioned a version so fresh that when a stake is finally driven through a heart, it inspires the tragic shock of something happening for the very first time."—Newsweek
or
Not Currently Available for Direct Purchase