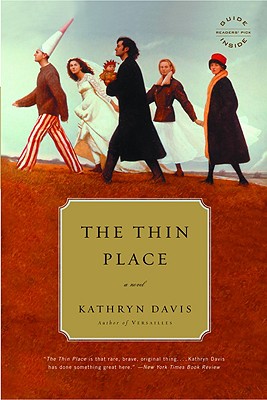 The Thin Place (Paperback)
Back Bay Books, 9780316014243, 275pp.
Publication Date: February 1, 2007
Description
In a thin place, according to legend, the membrane separating this world from the spirit world is almost nonexistent. The small New England town of Varennes is such a place, and Kathryn Davis transports us there - revealing a surprising pageant of life as, in the course of one summer, Varennes' tranquillity is shattered by the arrival of a threatening outsider, worldly and otherworldly forces come into play, and a young local girl finds her miraculous gift for resurrecting the dead tested by the conflict between logic and wish.
Advertisement