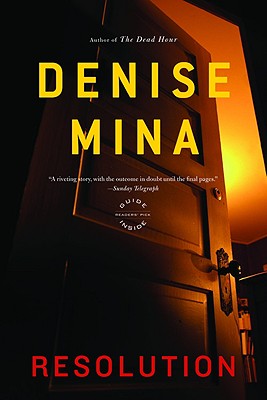 Resolution (Paperback)
Back Bay Books, 9780316016827, 421pp.
Publication Date: November 15, 2007
Description
Irresistibly blending suspense, mystery, compassion, raw instinct, and grim wit, Resolution provides a wrenching conclusion to Denise Mina's universally acclaimed Garnethill trilogy.
Life has gotten no easier for Maureen O'Donnell since the events in Exile. Already deeply in debt and struggling with alchoholism, she now faces her most formidable challenges yet: testifying against her boyfriend's murderer and the return of her abusive father to Glasgow. As family matters deteriorate and violence hovers over the familiar neighborhoods of Garnethill, the world becomes a darker, more dangerous and even deadly place for Maureen.
A New York Times Notable Book of the Year.
About the Author
Denise Mina is the author of Deception, the Garnethill trilogy, and Field of Blood. She lives in Glasgow, Scotland, with her family.
Advertisement