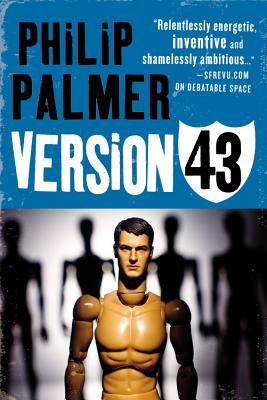 Version 43 (Paperback)
Orbit, 9780316018944, 560pp.
Publication Date: October 28, 2010
* Individual store prices may vary.
Description
The Exodus Universe.

Your odds of surviving quantum teleportation are, more or less, fifty/fifty. The only ones crazy enough to try it are the desperate, the insane, and those sentenced to exile for their crimes.

Belladonna is home to the survivors of the fifty/fifty-- and is therefore a planet run by criminals and thieves. But when a horrific and improbable murder catches the attention of the Galactic Police force, one cyborg cop -- Version 43 -- is sent to investigate.

Version 43 has been here before and has old friends and older enemies lying in wait. The cop was human once, but now, he is more program than man and will find a way to clean up this planet once and for all.
About the Author
Philip Palmer lives in London and is currently at work on a new book set in the same universe as DEBATABLE SPACE. He has written for film, TV and theater. Find out more about Philip Palmer at www.philippalmer.net.