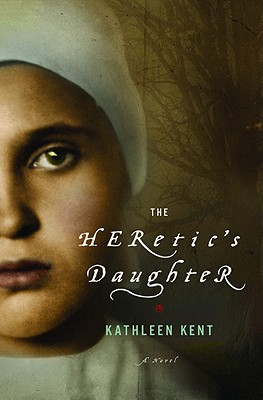 The Heretic's Daughter
Hardcover

* Individual store prices may vary.
Other Editions of This Title:
Digital Audiobook (9/2/2008)
Hardcover, Large Print (9/3/2008)
Paperback (10/12/2009)
CD-Audio (10/12/2009)
Compact Disc (9/1/2008)
September 2008 Indie Next List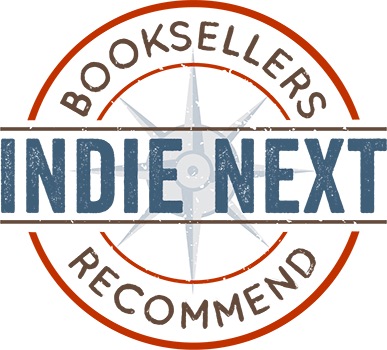 "This is a novel of family, of mothers and daughters, and of the Salem witch trials told from such an intimate perspective you can smell the hearth and feel the cold of a New England winter. The Heretic's Daughter is enveloping and rich in historic detail and tone -- a beautifully written masterpiece."
— Calvin Crosby, Books Inc., San Francisco, CA
View the List
Description
Martha Carrier was one of the first women to be accused, tried and hanged as a witch in Salem, Massachusetts. Like her mother, young Sarah Carrier is bright and willful, openly challenging the small, brutal world in which they live. Often at odds with one another, mother and daughter are forced to stand together against the escalating hysteria of the trials and the superstitious tyranny that led to the torture and imprisonment of more than 200 people accused of witchcraft. This is the story of Martha's courageous defiance and ultimate death, as told by the daughter who survived.
Kathleen Kent is a tenth generation descendent of Martha Carrier. She paints a haunting portrait, not just of Puritan New England, but also of one family's deep and abiding love in the face of fear and persecution.
Praise For The Heretic's Daughter…
"The Heretic's Daughter is raw, honest and completely captivating. Kathleen Kent takes what would seem to be a familiar subject and gives it a fresh, new perspective -- moving us through a wrenching gamut of emotions as she does so. A searing look at one of the worst periods in our history."

"An illuminating literary debut."
-Booklist (starred review)

History is more than facts and figures; it's something that happens to all of us. That's the thought that may strike readers of Kent's luminous first novel, set at the time of the Salem witch trials. In fact, Martha Carrier, Kent's grandmother back nine generations, was hanged as a witch in 1692. As portrayed here by her daughter, Sarah, Martha is a proud, stubborn, prickly woman, unbending in her beliefs and uninterested in public opinion. When Sarah returns to her family, having been sent away with a little sister because one of her brothers has the plague, she's not sure she wants to go back to her cold mother and dour, seven-foot father, who has some mysterious connection to Cromwell. But when malicious girls start pointing fingers, neighbor turns against neighbor, and Martha is told she will be arrested for witchcraft, she will not run, and she will not make a false confession. But Martha tells Sarah that when she is interrogated about her mother's activities, she must lie to save herself. Amidst the painful details of jail and persecution, deep-seated suspicion and familial betrayal, it is this powerful act of love that crowns the book. Highly recommended.
-Library Journal (starred review)

"[A] gripping and original first novel...fresh, bracing and unconventional."
-Publishers Weekly (starred review)

"A powerful coming-of-age tale in which tragedy is trumped by an unsinkable faith in human nature."
-New York Times Book Review

"Kent's moving story comes straight from her heart as well as the historical record...Kent tells a heart-wrenching story of family love and sacrifice. Its warnings about the dire consequences of intolerance and fundamentalism still have meaning in the modern world."
-USA Today

"[Kent] successfully re-creates the smothering, suspicious atmosphere of Puritan life, where canonical word was law, and showcases the flagrant absurdity of the "trials...Kent also excels at showing both the horrors and petty injustices the imprisoned endured.... an eminently readable novel, and a tribute to a woman who held steadfastly to the courage of her convictions."
-Christian Science Monitor

"Ms. Kent brings a gentle decency to her portrait of this nasty episode in American life."
-Dallas Morning News

"An authentically moving story that is as much about a mother and a daughter as the terror of the times."
-NY Daily News

"[A] sure-footed first novel that draws from Martha's tribulations to evoke the short-lived witch hysteria in the New England colonies.... The Heretic's Daughter is haunting; unlike in seventeenth-century Salem, there is real magic at work here."
-Texas Monthly

"A family's conflict becomes a battle for life or death in this gripping and original first novel...Sarah's front row view of the trials and the mayhem that sweeps the close-knit community provides a fresh, bracing and unconventional take on a much covered episode."
-San Francisco Examiner

"[a] close look at family and village life, at the hearth and the harshness out of which the accusations of witchcraft grew... The misery behind bars reflects Kent's rich imagination. She also shows the fruits of historical research in details that let you glimpse the past as it was lived, in the barn or field, at the inn or church. To this she adds descriptive gifts.... It goes on like that, wonderfully. I hope Kent does too."
-Bloomberg News

"Gripping and evocative, HERETIC is a powerful tale of a perilous time."
-People

"A riveting story....Kent's vivid picture of the jail conditions (no food, poor water, chains weighing 8 pounds) will haunt many readers."
-Rocky Mountain News

"[A] well crafted tale of love and fidelity, deadly hysteria and superstition."
-Tampa Tribune

"In her haunting debut novel, Kent digs deeply into her personal history to re-create the harsh and brutal world of Puritan New England....The book is not just about societal tyranny, but also about the complicated mother-daughter bond."
-Pittsburgh Post-Gazette
Little, Brown and Company, 9780316024488, 352pp.
Publication Date: September 1, 2008
or
Not Currently Available for Direct Purchase