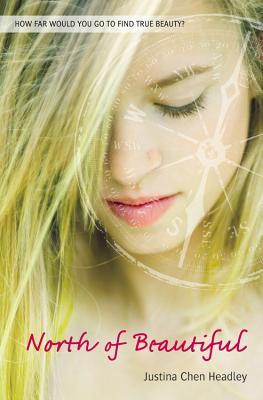 North of Beautiful (A Justina Chen Novel) (Paperback)
Little, Brown Books for Young Readers, 9780316025065, 384pp.
Publication Date: February 17, 2010
Other Editions of This Title:
Hardcover (2/1/2009)
* Individual store prices may vary.
Description
As he continued to stare, I wanted to point to my cheek and remind him, But you were the one who wanted this, remember? You're the one who asked-and I repeat-Why not fix your face?

It's hard not to notice Terra Cooper.

She's tall, blond, and has an enviable body. But with one turn of her cheek, all people notice is her unmistakably "flawed" face. Terra secretly plans to leave her stifling small town in the Northwest and escape to an East Coast college, but gets pushed off-course by her controlling father. When an unexpected collision puts Terra directly in Jacob's path, the handsome but quirky Goth boy immediately challenges her assumptions about herself and her life, and she is forced in yet another direction. With her carefully laid plans disrupted, will Terra be able to find her true path?

Written in lively, artful prose, award-winning author Justina Chen Headley has woven together a powerful novel about a fractured family, falling in love, travel, and the meaning of true beauty.
About the Author
Justina Chen Headley's life were a map, it would be dotted with destinations from around the world. Despite her ability to get lost anywhere, she revels in traveling and has lived in Australia and China. Her first young adult novel, Nothing But the Truth (and a few white lies), won the 2007 Asian Pacific American Award for Youth Literature. Her second book, featuring a gutsy snowboarder, Girl Overboard, won praise from Olympic Gold Medalist and fellow snowboarder Hannah Teter. Justina is a co-founder of readergirlz, an online book community for teens, and lives in Washington with her two children. You can visit her online at justinachenheadley.com.