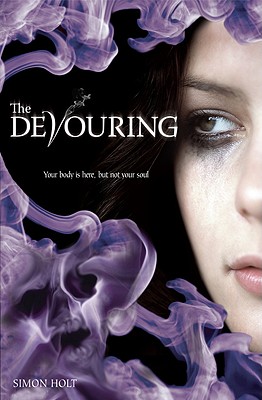 The Devouring (Hardcover)
Little, Brown Books for Young Readers, 9780316035736, 240pp.
Publication Date: September 1, 2008
* Individual store prices may vary.
or
Not Currently Available for Direct Purchase
Description
"When dark creeps in and eats the light,
Bury your fears on Sorry Night.
For in the winter's blackest hours,
Comes the feasting of the Vours,
No one can see it, the life they stole,
Your body's here but not your soul..."

THE VOURS: Evil, demonic beings that inhabit human bodies on Sorry Night, the darkest hours of the winter solstice.

When Reggie reads about the Vours in a mysterious old journal, she assumes they are just the musings of an anonymous lunatic. But when her little brother, Henry, begins to act strangely, it's clear that these creatures exist beyond a madwoman's imagination, and Reggie finds out what happens when fears come to life.

To save the people she loves, Reggie must learn to survive in a world of nightmares. Can she devour her own fears before they devour her?

The Devouring is an engrossing tale of terror that will have you wondering: what if your worst fears became your living nightmare?
About the Author
Simon Holt's writing career began with a horror fanzine in high school, the publishing of which overheated the school's photocopier. Undaunted by after-school detention, he's continued writing ever since. Holt supported himself as a hotel night clerk and a handbag salesman before becoming a full-time novelist. A comic book collector and amateur musician, he makes his home in Chicago.
Advertisement