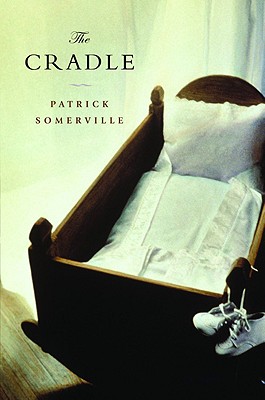 The Cradle (Hardcover)
Little, Brown and Company, 9780316036122, 208pp.
Publication Date: March 1, 2009
Other Editions of This Title:
Paperback (4/12/2010)
* Individual store prices may vary.
May 2010 Indie Next List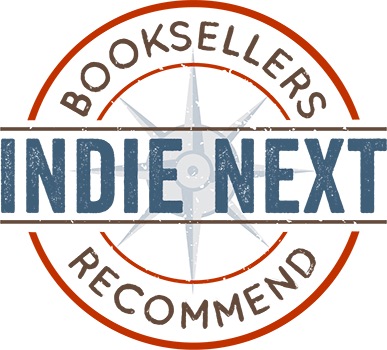 "This is a very beautiful, very hopeful story about a man who goes in search of a simple piece of his wife's past--the antique cradle she herself was rocked in--that ends up changing the future for many people. It's about taking chances, getting second chances, and creating families in the most unlikely of ways. It begins as many stories, but ends as one. The smile you will have on your face as you finish the last page of this book is more than worth the price of spending an afternoon with this lovely tale."
— Jackie Blem, Tattered Cover Bookstore, Denver, CO
View the List
Description
Early one summer morning, Matthew Bishop kisses his still-sleeping wife Marissa, gets dressed and eases his truck through Milwaukee, bound for the highway. His wife, pregnant with their first child, has asked him to find the antique cradle taken years before by her mother Caroline when she abandoned Marissa, never to contact her daughter again. Soon to be a mother herself, Marissa now dreams of nothing else but bringing her baby home to the cradle she herself slept in. His wife does not know-does not want to know-where her mother lives, but Matt has an address for Caroline's sister near by and with any luck, he will be home in time for dinner.

Only as Matt tries to track down his wife's mother, he discovers that Caroline, upon leaving Marissa, has led a life increasingly plagued by impulse and irrationality, a mysterious life that grows more inexplicable with each new lead Matt gains, and door he enters. As hours turn into days and Caroline's trail takes Matt from Wisconsin to Minnesota, Illinois, and beyond in search of the cradle, Matt makes a discovery that will forever change Marissa's life, and faces a decision that will challenge everything he has ever known.

Elegant and astonishing, Patrick Somerville tells the story of one man's journey into the heart of marriage, parenthood, and what it means to be a family. Confirming the arrival of an exuberantly talented new writer, THE CRADLE is an uniquely imaginative debut novel that radiates with wisdom and wonder.
About the Author
Patrick Somerville grew up in Green Bay, Wisconsin, attended the University of Wisconsin-Madison, and later earned his MFA in creative writing from CornellUniversity. He is the author of the story collection "Trouble" (Vintage, 2006), and his writing has appeared in "One Story," "Epoch" and "Best American Nonrequired Reading 2007." He lives with his wife in Chicago, and is currently the Blattner Visiting Professor of Creative Writing at NorthwesternUniversity.
Praise For The Cradle…
"[A] magical debut novel...A deeply gratifying modern fable...with the light, graceful touch that makes Mr. Somerville, also the author of a short-story collection ("Trouble"), someone to watch. ..As a small novel with unexpectedly wide range, "The Cradle" mixes the profound emotional pull of parent-child connections with comically eccentric touches."
-New York Times

"[A] lean, moving tale...'The Cradle' emerges swift and cinematic, an epic story told in a series of artfully curated, wonderfully rendered scenes...As a writer, I'm still wondering how Somerville created this exquisitely complex story on a small canvas. As a reader, I'm glad he did."
-New York Times Book Review

"[A] surprisingly tender novel...What matters are Somerville's characters, rendered with such warm appreciation of their complexity and resilience that, although he declines to predict their future, we have every reason to hope they will continue making slow, tentative progress toward healing the wounds of the past."
-Chicago Tribune

"The link between the characters...is uncovered with a slow grace. But the story's real centerpiece is Matt's rapport with Joe. Their spare conversation is beautifully written, with lines of painstaking clarity. The weight of what Matt is doing-speaking, in a way, to his younger self-manages gravity while dodging self-seriousness, a particular gift in a debut novel."
-Time Out Chicago

"Somerville makes it clear that his title plot device is no mere MacGuffin but rather a sweetly drawn symbol that not only wraps up his debut novel with a neat bow but also communicates a wise and hopeful worldview... Somerville displays an effortless command over his fiction, letting secrets reveal themselves rather than dropping them in like surprise gimmicks. More important, as his knack for oddball secondary characters in overlooked pockets of the rust belt shows, Somerville concerns himself with people as much as plot."
-Chicago Reader

"Poignant and funny...a well-wrought, often comical exploration of contemporary fatherhood."
-St. Louis Post-Dispatch

"A heartwarming debut...a fast-paced, compassionate, moral book. . . . the author succeeds beautifully in describing Matt's journey, which is both a harrowing road adventure and a journey of self-discovery."
-Minneapolis Star-Tribune

"A fine first effort and a rewarding read."
-Hartford Courant

"[Matt's] search, in Patrick Somerville's brilliant (and short!) debut novel is heartfelt, yes, but full of wild turns."
-Louisville Courier-Journal

"This slim and rather unusual road novel is very satisfying. . . . because [Somerville] manages to somehow pack a pretty epic family story into such a concentrated punch of a book, THE CRADLE is the kind of novel you can read in a single sitting on a rainy spring Sunday."
-Milwaukee Journal-Sentinel

"Patrick Somerville's debut novel, "The Cradle," is a lovely, finely wrought tale of unlikely redemption. In prose that floats so lightly as to seem effortless, Somerville takes the reader on unlikely journeys that results in unexpected consequences..."The Cradle" is a slim volume, with prose that slides down easily - so easily that the emotions it explores can sneak up on the reader...The final pages of the novel are surprisingly satisfying and right. Somerville has many gifts, not the least of which is the ability to sketch his characters with firm strokes that leave no doubt as to their distinct and varied humanity. The resulting work is nothing short of a surprising treat."
-Denver Post

"[A] marvelous debut...a road narrative that gradually accumulates the mythic echoes and dreamlike inevitability of allegory. Matt's search for the cradle takes on a picaresque nobility; he's like a blue-collar Odysseus, crisscrossing the Midwest in his quest to return home to his Penelope. What gives "The Cradle" its potent emotional resonance, however, is the way Somerville's prose calmly, relentlessly pulls at the Gothic skein of family tragedies that lurks behind the peeling paint and sagging porches, where a sense of inherited sin settles like a thick fog."
-Washington Post

"[A] loving and surprising story."
-Milwaukee Journal-Sentinel

"Well worth a reader's time and great stuff for book groups. The Cradle is a novel that comforts."
-St. Petersburg Times

"A magical debut novel executed with grace and precision; there's not a wasted word in it."
-Chicago Sun-Times

"Watch for it in December when reviewers start listing the year's best fiction....The Cradle is much stronger than a typical first book -- in fact, it is a more satisfying read than many a contemporary novel, period."
-Cleveland Plain Dealer

"This meditative novel dignifies small gestures, which bring to life the compelling characters. A bonus is the fresh regional sensibility the author brings to Matt's road trip through the Northern Middle West states. Fresh turf for American fiction from a talented young writer."
-Kirkus

"[A] spare, elegant first novel...Somerville's themes of a broader sense of interconnectivity and the resultant miracles of everyday existence retain their strength and affirm the value of forming and keeping families."
-Publishers Weekly

"The stories alternate chapters and eventually come together in this satisfyingly sweet tale of love, commitment, and self-discovery. First novelist Somerville keeps us engaged in this slim novel from the outset. Though readers might guess the connections, they will want to see how the author provides the perfect denouement."
-Library Journal

"With highly charged lyricism and dramatic concision, Somerville gracefully illuminates what children need, all that war demands, and how amends are made and sorrows are woven into the intricate tapestry of life."
-Booklist
Book Videos
or
Not Currently Available for Direct Purchase