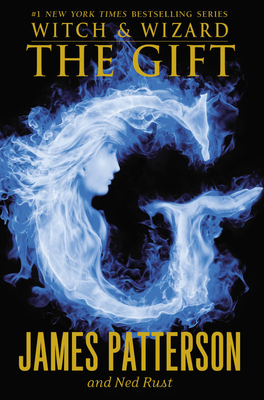 The Gift (Paperback)
Jimmy Patterson, 9780316038355, 400pp.
Publication Date: October 25, 2011
Description
Ever since Whit and Wisty Allgood were cruelly torn from their home and family in the middle of the night, the soldiers of a brutal totalitarian government have relentlessly tried to capture and execute them for "collusion, conspiracy, and experimentation with the dark and foul arts." But this increasingly skilled witch and wizard have boldly spearheaded the fight against the wicked regime of the New Order and its systematic destruction of music, art, books, and imagination. Now the villainous leader of the New Order is just a breath away from the ability to control the forces of nature and to manipulate his citizens on the most profound level imaginable--through their minds. There is only one more thing he needs to triumph in his evil quest: the Gifts of Whit and Wisty Allgood. And he will stop at nothing to seize them. In this second installment of James Patterson's epic Witch & Wizard series, Whit and Wisty's heart-pounding adventures through the Overworld and Shadowland lead to a jaw-dropping climax and conclusion.
About the Author
James Patterson has had more New York Times bestsellers than any other writer, ever, according to Guinness World Records. Since his first novel won the Edgar Award in 1977 James Patterson's books have sold more than 300 million copies. He is the author of the Alex Cross novels, the most popular detective series of the past twenty-five years, including Kiss the Girls and Along Came a Spider. He writes full-time and lives in Florida with his family.
Advertisement