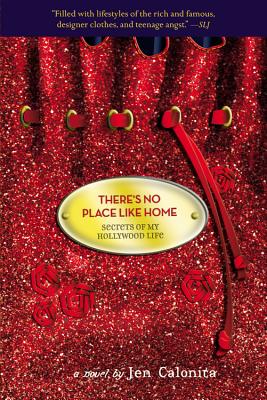 There's No Place Like Home (Secrets of My Hollywood Life #6) (Paperback)
Poppy, 9780316045551, 400pp.
Publication Date: November 7, 2011
Other Editions of This Title:
Paperback (4/1/2008)
Paperback (2/1/2009)
Paperback (2/1/2011)
Hardcover (3/3/2010)
Hardcover (3/1/2011)
Paperback (2/10/2010)
Hardcover (3/1/2009)
MP3 CD (2/21/2017)
MP3 CD (2/21/2017)
MP3 CD (2/21/2017)
MP3 CD (2/21/2017)
MP3 CD (2/21/2017)
* Individual store prices may vary.
Description
After her brilliant run on Broadway and surviving the harsh concrete jungle of New York City, seventeen-year-old Hollywood "It Girl" Kaitlin Burke is back in LA starring in a sitcom with her former-nemesis-now-BFF, Sky. The show is a huge success! In fact, maybe a little too huge, Kaitlin realizes, after a bad run-in with aggressive paparazzi that puts her boyfriend Austin in danger. Once again, she wishes that she could have a normal life.

But what Kaitlin doesn't realize is that her Hollywood life has had a positive influence on just about everyone she loves, and it takes a minor car accident and a nasty concussion to truly grasp how lucky she is. In Jen Calonita's sixth and final Secrets of My Hollywood Life novel, Kaitlin learns at last about the price of fame, the unending upside of friendship, and that there really is no place like home - even if it's Tinseltown.
About the Author
Jen Calonita is a former magazine editor who has interviewed everyone from Justin Timberlake to Reese Witherspoon. She lives in New York with her husband, Mike; sons, Dylan and Tyler; and their Chihuahua, Captain Jack Sparrow. She invites you to visit her online at www.jencalonitaonline.com.