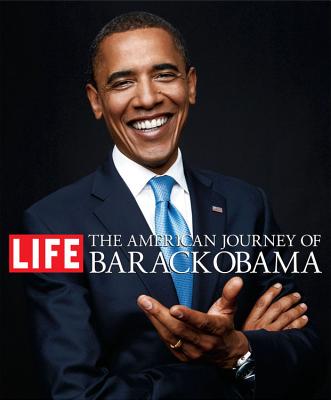 The American Journey of Barack Obama (Hardcover)
Little Brown and Company, 9780316045605, 175pp.
Publication Date: October 1, 2008
* Individual store prices may vary.
or
Not Currently Available for Direct Purchase
Description
For decades Americans have turned to LIFE to see, understand, and remember the most important events and people of our time. Just as LIFE once opened up the glittering Kennedy White House, LIFE now focuses its lens on Barack Obama. The American Journey of Barack Obama covers the candidate from his childhood and adolescence to his time as editor of The Harvard Law Review and his Chicago activist years, culminating with the excitement and fervor of the historic 2008 Democratic National Convention. The unfolding drama of Obama's life and political career is cinematic in scope, and never has it been presented so compellingly. In addition to a powerful array of photographs that were taken by many of the country's greatest photographers (and some that were snapped, in the quiet moments, by Obama family members themselves), this book also includes a Foreword by Senator Edward M. Kennedy, an incisive narrative biography and original essays by some of our finest writers, including Gay Talese, Charles Johnson, Melissa Fay Greene, Andrei Codrescu, Fay Weldon, Richard Norton Smith, Bob Greene and several others. Many readers will find a new understanding of Obama. All readers will feel that they are bearing witness to a singular, undeniably American story.


About the Author
LIFE has long been one of the country's pre-eminent publishers of periodicals and books, and is renowned for its presentation of photography. The editors who bring you THE AMERICAN JOURNEY OF BARACK OBAMA are the same who created One Nation: America Remembers September 11, 2001, also published by Little, Brown, which reached No. 1 on the New York Times bestseller list and was hailed by The Wall Street Journal as "a thorough and thoughtful telling."
Praise For The American Journey of Barack Obama…
"The phenomenon that is Barack Obama has intrigued us all. Who is Barack Obama? The editors of LIFE have gone a very long way toward helping us all answer this question. Senator Obama's singularly American life has been characterized by tragedy and triumph, drama and despair, anxiety and anticipation, and, ultimately, enormous excitement and the deepest historical significance. In this book, Obama's tale is told in all of its dimensions, from the mistakes he has made and the obstacles he has confronted and overcome, to his moments of almost sublime and glorious transcendence. With spectacular photographs--funny, surprising,exceptional in detail--combined with a highly readable narrative, Obama's biography comes to life, from his youth in Hawaii to his roots in Africa, from Harvard to Chicago and, eventually, to his life as a public servant in Washington. Who is Barack Obama? Read these compelling words and study these exceptionally candid and beautiful photographs and discover the answer for yourself."
Advertisement