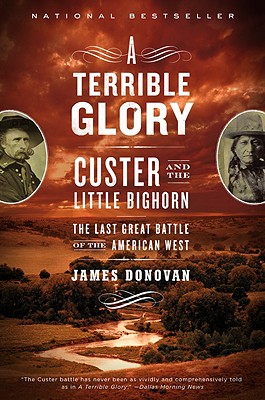 A Terrible Glory: Custer and the Little Bighorn - The Last Great Battle of the American West (Paperback)
Custer and the Little Bighorn - The Last Great Battle of the American West
Back Bay Books, 9780316067478, 528pp.
Publication Date: May 1, 2009
Description
In June of 1876, on a hill above a winding river called "the Little Bighorn," George Armstrong Custer and all 210 men under his direct command were annihilated by nearly 2,000 Sioux and Cheyenne. This devastating loss caused an uproar, and public figures pointed fingers in order to avoid responsibility. Custer, who was conveniently dead, took the brunt of the blame.
The truth, however, was far more complex. A TERRIBLE GLORY is the first book to relate the entire story of this endlessly fascinating battle, and the first to call upon all the vital new forensic research of the past quarter century. It is also the first book to bring to light the details of the army cover-up--and unravel one of the greatest mysteries in US military history.
About the Author
James Donovan is the author of the classic illustrated account of Custer's Last Stand, Custer and the Little Bighorn. He lives in Dallas.
Advertisement