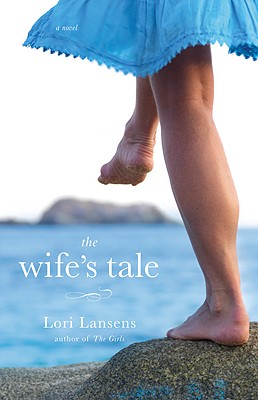 The Wife's Tale
Hardcover

* Individual store prices may vary.
Other Editions of This Title:
Digital Audiobook (2/9/2010)
Digital Audiobook (8/12/2019)
Paperback (7/7/2011)
Hardcover, Large Print, Large Print (3/1/2010)
MP3 CD (8/11/2015)
MP3 CD (2/10/2010)
MP3 CD (2/10/2010)
Compact Disc (2/10/2010)
Compact Disc (2/10/2010)
Description
On the eve of their Silver Anniversary, Mary Gooch is waiting for her husband Jimmy--still every inch the handsome star athlete he was in high school--to come home. As night turns to day, it becomes frighteningly clear to Mary that he is gone. Through the years, disappointment and worry have brought Mary's life to a standstill, and she has let her universe shrink to the well-worn path from the bedroom to the refrigerator. But her husband's disappearance startles her out of her inertia, and she begins a desperate search.

For the first time in her life, she boards a plane and flies across the country to find her lost husband. So used to hiding from the world, Mary finds that in the bright sun and broad vistas of California, she is forced to look up from the pavement. And what she finds fills her with inner strength she's never felt before. Through it all, Mary not only finds kindred spirits, but reunites with a more intimate stranger no longer sequestered by fear and habit: herself.
Praise For The Wife's Tale…
"Lansens's hopeful and gentle third novel (after The Girls), opens in the same fictitious Ontario county as its predecessors, but the heroine's journey takes her to a vastly different landscape, both literally and spiritually. In Leaford, Mary Gooch's life is strictly circumscribed-she's even worn a rut in the carpet between the bed and the kitchen, so often has the 302-pound woman made the trip. So when Mary's handsome husband disappears on the eve of their silver wedding anniversary, Mary wonders whether her size or her aversion to adventure chased him off. With few clues, Mary leaves her small town for one of the first times in her life, venturing first to Toronto and then to the suburbs of Los Angeles, where a series of encounters with strangers shakes her out of her lethargy.... [S]he's a wonderful character, and Lansens's handling of her eventual transformation into someone capable of compassion and acceptance is handled with a light but assured touch."
-Publishers Weekly

"Lansens's portrait of a woman who hides behind the Kenmore as protection from life's heartache is earthy and primal in its pain. Yet Lansens doesn't resort to an overnight makeover to save Mary. Instead, our heroine uncovers a hidden strength she had all along. Those who loved The Girls will be pleased that Lansens is back. Highly recommended."
-Library Journal

"Lansens writes with acute insight into Mary's bingeing and depression, fully immersing readers in her protagonist's struggle to find a new and better self."
-Booklist

"Lansens--who lived so memorably inside the heads of conjoined twins Ruby and Rose in The Girls--sketches another indelible female character here. Mary Gooch... [is] original... heartbreakingly funny and sad."
-Entertainment Weekly

"Lansens' clear prose unveils the connection between a body weighed down by flesh and a spirit smothered by loneliness. Mary's odyssey of heartache and hope is not so much about finding her husband as it is about rediscovering herself."
-People

"A sensitive but deliciously comic account of Mary's fight against the "obeast" that has lived inside her since childhood, The Wife's Tale offers more than self-­improvement: there are loving reflections on marriage and family in small-town Ontario, hilarious travelogues about American obsessions like McMansions and vanity license plates, and a tender documentary of the improbable compassion of strangers for fellow travelers. Of course, there's plenty of self-discovery too.... Lansens has more than a few tales worth telling."
-New York Times Sunday Book Review
Little, Brown and Company, 9780316069311, 368pp.
Publication Date: February 1, 2010
About the Author
Lori Lansens was born and raised in Chatham, Ontario, a small Canadian town with a remarkable history and a collection of eccentric characters, which became the setting for her first two bestselling novels. Living with her family in southern California now, she could not resist the pull of her fictitious 'Baldoon County' when she set out to write "The Wife's Tale." She took the journey, along with her main character, from Canada to the Pacific Coast of America, where she enjoys the sunshine, and has learned a thing or two about transformation.
or
Not Currently Available for Direct Purchase