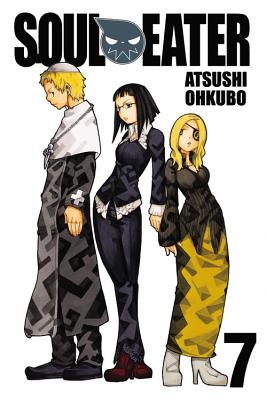 Soul Eater, Volume 7 (Paperback)
Yen Press, 9780316071109, 208pp.
Publication Date: October 25, 2011
Description
Shinigami-sama summons the strongest weapons from around the world to contain the rogue kishin and the spread of his madness. As these powerful weapons strategize for what will be the most difficult battle of their lives, the students of DWMA try to get back to their normal lives as best they can. For Maka, adjusting to the dangerous times is nothing compared to Crona's struggle to adjust to life as a DWMA student.
About the Author
Atsushi Ohkubo's debut manga series, B.ICHI, originally appeared in Square Enix's MONTHLY SHONEN GANGAN magazine. Upon completion of the series, his concept for SOUL EATER began as a series of shorts appearing in the same magazine and later became the long-running work that has earned him international renown. In 2011, he began working on a prequel series entitled SOUL EATER NOT!
Advertisement