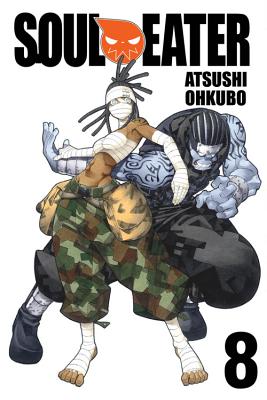 Soul Eater, Vol. 8 (Paperback)
Yen Press, 9780316071123, 192pp.
Publication Date: February 28, 2012
Description
While Black*Star and Tsubaki keep Mifune and Mosquito distracted, Sid is able to locate Arachnophobia's demon tool and put an abrupt end to their sinister plans. But though the evil organization won't be manipulating anyone's morality anytime soon, the blueprints for the dangerous tool are sealed away in Shinigami-sama's secret vault rather than destroyed. Surely Shinigami-sama would never think of constructing a demon tool himself?
About the Author
Atsushi Ohkubo's debut manga series, B.ICHI, originally appeared in Square Enix's MONTHLY SHONEN GANGAN magazine. Upon completion of the series, his concept for SOUL EATER began as a series of shorts appearing in the same magazine and later became the long-running work that has earned him international renown. In 2011, he began working on a prequel series entitled SOUL EATER NOT!
Advertisement