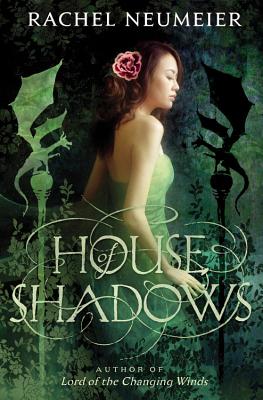 House of Shadows
Paperback

* Individual store prices may vary.
Description
Orphaned, two sisters are left to find their own way.

Sweet and proper, Karah's future seems secure at a glamorous Flower House. She could be pampered for the rest of her life. . . if she agrees to play their game.

Nemienne, neither sweet nor proper, has fewer choices. Left with no alternative, she accepts a mysterious mage's offer of an apprenticeship. Agreeing means a home and survival, but can Nemienne trust the mage?

With the arrival of a foreign bard into the quiet city, dangerous secrets are unearthed, and both sisters find themselves at the center of a plot that threatens not only to upset their newly found lives, but also to destroy their kingdom.
Praise For House of Shadows…
Praise for The Griffin Mage:

"Vivid, satisfying...most compelling is the world and its magical laws, which invite further related stories." --- Publishers Weekly

"This book is like cupped fire, held in the hands: joyful and fierce and precise, painful and true beyond measure. It has the simplicity of poetry, the complexity of myth. I adored it." --- Daniel Fox, author of Dragon in Chains

"Very easy to read, filled with emotion and fluid writing." --- fantasybookcritic.blogspot.com
Orbit, 9780316072779, 352pp.
Publication Date: July 10, 2012
About the Author
Rachel Neumeier started writing fiction to relax when she was a graduate student and needed a hobby unrelated to her research. Prior to selling her first fantasy novel, she had published only a few articles in venues such as the American Journal of Botany. However, finding that her interests did not lie in research, Rachel left academia and began to let her hobbies take over her life instead. She now raises and shows dogs, gardens, cooks, and occasionally finds time to read. She works part time for a tutoring program, though she tutors far more students in Math and Chemistry than in English Composition.