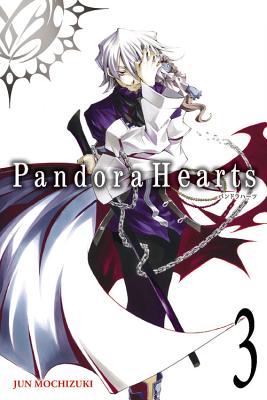 Pandora Hearts, Volume 3 (Paperback)
Yen Press, 9780316076104, 174pp.
Publication Date: October 26, 2010
Description
Having returned from the infernal Abyss only to find his whole world changed, young "sinner" Oz Vessalius embarks on an attempt at normalcy after being reunited with his best friend and valet, Gilbert, whom he had presumed dead. But during a trip into town with Gil and Alice, an unexpected encounter leads Oz down memory lane...For Oz, however, the path is one covered with the most menacing of thorns. And lying in wait to assail him there...The baleful eye of his father and the echoes of cursed words Oz would much rather forget...
About the Author
Jun Mochizuki is the New York Times bestselling creator of PandoraHearts and CRIMSON-SHELL. The success of her PandoraHearts series spawned an extremely popular anime adaptation.
Advertisement