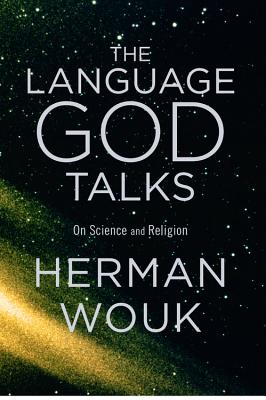 The Language God Talks: On Science and Religion (Hardcover)
On Science and Religion
Little Brown and Company, 9780316078450, 183pp.
Publication Date: April 5, 2010
* Individual store prices may vary.
or
Not Currently Available for Direct Purchase
Description
"More years ago than I care to reckon up, I met Richard Feynman." So begins THE LANGUAGE GOD TALKS, Herman Wouk's gem on navigating the divide between science and religion. In one rich, compact volume, Wouk draws on stories from his life as well as on key events from the 20th century to address the eternal questions of why we are here, what purpose faith serves, and how scientific fact fits into the picture. He relates wonderful conversations he's had with scientists such as Feynman, Murray Gell-Mann, Freeman Dyson, and Steven Weinberg, and brings to life such pivotal moments as the 1969 moon landing and the Challenger disaster. Brilliantly written, THE LANGUAGE GOD TALKS is a scintillating and lively investigation and a worthy addition to the literature.
About the Author
Herman Wouk's acclaimed books include "The Will to Live On," "This Is My God," Pulitzer Prize winner The Caine Mutiny, The Winds of War, and War and Remembrance.
Praise For The Language God Talks: On Science and Religion…
"In this book, as in his previous ones, whenever Herman Wouk speaks of God it is always with both exquisite curiosity and warmth."
-Elie Wiesel

"Wouk's questions are pure, his exploration heartfelt, and his remarkable lifetime of experience couldn't be more relevant or necessary."
-Jonathan Safran Foer

"With ease and intensity, Wouk leads us deep into the shadows between religion and science and shows us they are not separate mountains but one luminous, interconnected landscape. And yet, like the best of guides, he urges us to see and discover with our own eyes. A stunning rumination on life's important questions by a masterful storyteller."
-Marisha Pessl, author of Special Topics in Calamity Physics

"Masterful...After several readings, I keep finding new treasures in this fascinating book."
-Maarten Schmidt, Francis L. Moseley Professor of Astronomy, Emeritus, California Institute of Technology

"Extraordinary. Wouk's recounting of conversations with Richard Feynman is not to be missed."
-Stanley B. Prusiner, Nobel Laureate, Director of the Institute for Neurodegenerative Diseases at University of California, San Francisco

"In a crowded book market filled with self-serving and redundant theories about humankind's place in the grand scheme, it is rare to encounter an original, honest, charming voice. Such is the case with Wouk's latest work....Wouk's humility, humor and insight make the book a joy to read and a wonder to contemplate...Authentic, accessible prose mixed with real insight."
-Kirkus Reviews

"...as engaging as [Wouk's] megaselling historical novels....Hard not to like."
-Booklist

"This book will interest any person of faith who has followed Wouk's storied career and read his fiction."
-Publishers Weekly
Advertisement