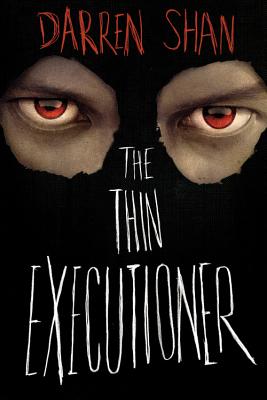 The Thin Executioner (Hardcover)
Little, Brown Books for Young Readers, 9780316078658, 496pp.
Publication Date: August 1, 2010
Other Editions of This Title:
Paperback (8/3/2011)
* Individual store prices may vary.
Description
In a kingdom of merciless tyrants, Jebel Rum's family is honored as royalty because his father is the executioner. But Rashed Rum is near retirement. And when he goes, there will be a contest to determine his successor. It is a contest that thin, puny Jebel has no chance of winning. Humiliated and ashamed, Jebel sets out on a quest to the faraway home of a legendary fire god to beg for inhuman powers so that he can become the most lethal of men. He must take with him a slave, named Tel Hesani, to be sacrificed to the god. It will be a dark and brutal journey filled with lynch mobs, suicide cults, terrible monsters, and worse, monstrous men. But to Jebel, the risk is worth it. To retrieve his honor . . . To wield unimaginable power . . . To become . . . The thin executioner
Inspired by the Adventures of Huckleberry Finn, international bestselling master of horror Darren Shan takes readers on a thrilling, fast-paced journey into a nightmarish world where compassion and kindness are the greatest crimes of all.
About the Author
Darren Shan is the New York Times bestselling author of Cirque Du Freak and The Demonata, whose novels have sold over 15 million copies worldwide. Darren lives in Ireland, where he writes and collects art, comics, and film.

or
Not Currently Available for Direct Purchase