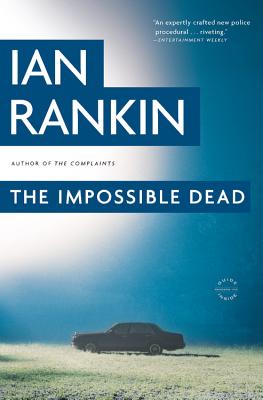 The Impossible Dead (Paperback)
Back Bay Books, 9780316078771, 432pp.
Publication Date: November 6, 2012
* Individual store prices may vary.
Description
Ian Rankin's brilliant new hero, Malcolm Fox, who made his celebrated debut in The Complaints, is investigating a police department where the corruption is deep and deadly.

The Complaints: that's the Internal Affairs department that seeks out dirty and compromised cops, the ones who've made deals with the devil. And sometimes the Complaints must travel. A new inquiry sets Malcolm Fox and his colleagues adrift in unknown territory with befuddling protocol, and no clear guide to trust. When Fox uncovers a trail leading to the secrets behind a politician's suicide, suddenly reputations are on the line. Rankin's newest thriller shows our own lives reflected in this age of fear and paranoia.
About the Author
Ian Rankin is a #1 international bestselling author. Winner of an Edgar Award and the recipient of a Gold Dagger for fiction and the Chandler-Fulbright Award, he lives in Edinburgh, Scotland, with his wife and their two sons.