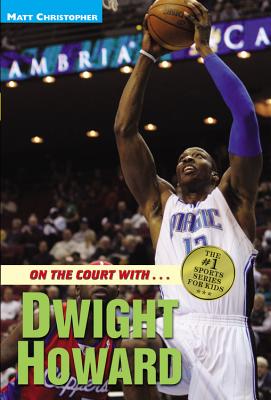 On the Court with...Dwight Howard (Paperback)
Little, Brown Books for Young Readers, 9780316084802, 144pp.
Publication Date: November 2, 2010
* Individual store prices may vary.
Description
Dwight Howard was a high school phenomenon who soared head and shoulders above all other players to become the number-one draft pick in 2004. Since joining the Orlando Magic, Howard has powered the team to its first NBA Finals in more than a decade. He's an absolute monster on the boards. And in 2009 won the coveted Defensive Player of the Year award-before he was even twenty-five years old! With plenty of seasons still ahead of him, there's no telling how high Dwight Howard will soar. If you want a close look at one of basketball's superstars, look no further! All the stats, quotes, and action are here, plus photos and career highlights. And because it comes from Matt Christopher, readers know they're getting the best sports writing on the shelf.
About the Author
Matt Christopher is the best selling name behind more than 100 sports-themed books for young readers.