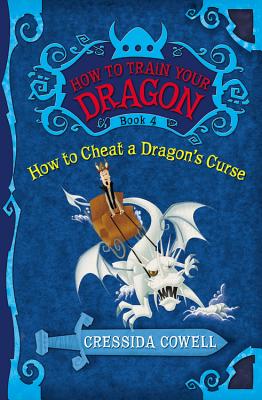 How to Cheat a Dragon's Curse (Paperback)
Little, Brown Books for Young Readers, 9780316085304, 241pp.
Publication Date: April 20, 2010
Description
In his 4th sidesplitting adventure, Hiccup Horrendous Haddock III must rescue his best friend, Fishlegs, from the deadly disease Vorpentitis. The only cure is rare and almost impossible to find...a potato. But where will Hiccup find such a thing? He'll have to dodge the terrible Sharkworms, battle Doomfangs, and outwit crazy Hooligans if he's going to be a Hero...again.
A fast paced plot, slapstick humor, witty dialogue and imaginative black and white illustrations enhance this exciting tale.

About the Author
Cressida Cowell is the good friend and confidante of Hiccup Horrendous Haddock III, Viking warrior and hero of The Heroic Misadventures. When she is not visiting with Hiccup to document his latest memoir, she lives in the UK. She is also the author of The Rabbit Belongs to Emily Brown, What Shall We Do With the Boo Hoo Baby? and numerous other picture books.
Advertisement