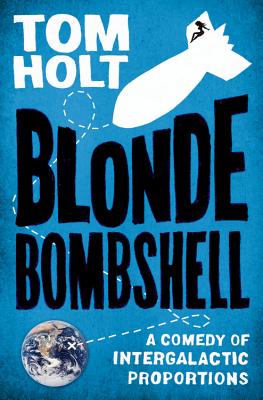 Blonde Bombshell (Paperback)
Orbit, 9780316086998, 393pp.
Publication Date: June 18, 2010
Description
The year is 2017. Lucy Pavlov is the CEO of PavSoft Industries, home of a revolutionary operating system that every computer in the world runs on. Her personal wealth is immeasurable, her intelligence is unfathomable, and she's been voted World's Most Beautiful Woman for three years running. To put it simply - she has it all. But not everything is quite right in Lucy's life. For starters, she has no memories prior to 2015. She also keeps having run-ins with a unicorn. And to make matters even worse, a bomb is hurtling through interstellar space, headed straight for Lucy - and the planet known as Earth.
About the Author
Tom Holt was born in London in 1961. At Oxford he studied bar billiards, ancient Greek agriculture and the care and feeding of small, temperamental Japanese motorcycle engines; interests which led him, perhaps inevitably, to qualify as a solicitor and emigrate to Somerset, where he specialized in death and taxes for seven years before going straight in 1995. He lives in Chard, Somerset, with his wife and daughter.
Advertisement