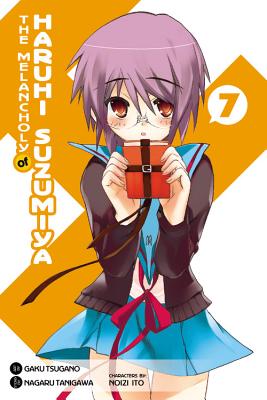 The Melancholy of Haruhi Suzumiya, Volume 7 (Paperback)
Yen Press, 9780316089531, 192pp.
Publication Date: October 26, 2010
Description
In a last-ditch attempt to recover their stolen equipment, the Computer Research Society challenges the SOS Brigade to a winner-takes-all multi-player space battle simulation Failure seems inevitable, but losing is not an option Can the unique members of the SOS Brigade pull together to destroy the expert Computer Research Society before Haruhi destroys the whole city?
About the Author
Nagaru Tanigawa is a Japanese author best known for "The Melancholy of Haruhi Suzumiya" for which he won the grand prize at the eighth annual Sneaker Awards. Tanigawa is currently working on the tenth novel about Haruhi Suzumiya and the S.O.S. Brigade.
Advertisement