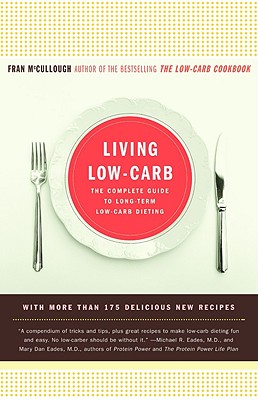 Living Low-Carb (Paperback)
The Complete Guide to Long-Term Low-Carb Dieting
Little, Brown Spark, 9780316089760, 384pp.
Publication Date: January 2, 2003
* Individual store prices may vary.
Description
Here are tips, tricks, and practical advice for dealing with issues that these dieters face every day: How to eat to maintain weight loss, the best way to deal with eating binges, what to do when dining out or facing temptations during the holidays, the safest times of day to eat high-carb foods, McCullough also provides information on new low-carb products, "secret weapons", mail-order sources, vitamin supplements, the use of "healthy fats" in cooking, and effective bounceback programs from periods of indulgence -- as well as 165 delicious recipes that never seem like a sacrifice.