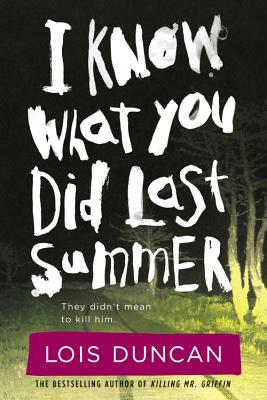 I Know What You Did Last Summer (Paperback)
Little, Brown Books for Young Readers, 9780316098991, 224pp.
Publication Date: October 5, 2010
* Individual store prices may vary.
Description
Some secrets just won't stay buried.

They didn't mean it. They didn't mean to hit the boy. There was a party, and it was an accident...that wasn't who they were. They were pre-law, a football player, bound for New York. No one could know, so Barry, Julie, Helen, and Ray swore one another to secrecy. But now, a year later, someone knows. Julie receives a haunting, anonymous threat: "I know what you did last summer." The dark lie is unearthed, and before the four friends know it they need to outsmart a killer...or they will be the next to die.

Leave the lights on when reading this classic thriller! This new edition features modernized text and a new introduction by Lois Duncan, the master of teen horror.
About the Author
Lois Duncan is an acclaimed suspense author for young adults. She has published nearly 50 books for children, including I Know What You Did Last Summer, which was adapted into a highly-successful horror film, and Who Killed My Daughter?, a non-fiction book about the harrowing experience of her daughter's murder.