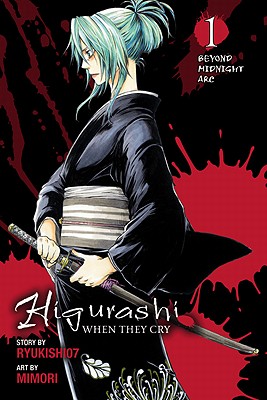 Higurashi When They Cry (Paperback)
Beyond Midnight Arc, Vol. 1
Yen Press, 9780316102407, 192pp.
Publication Date: October 26, 2010
* Individual store prices may vary.
Description
In the twenty years since the Hinamizawa disaster, the small village has become a literal ghost town. Terrible rumors about the mysterious gas leak that claimed hundreds of lives have kept even the most curious at bay. But on this night, fate has led five strangers to the abandoned mountain hamlet-among them a certain Mion Sonozaki. As the footsteps of the living echo through the abandoned halls of Furude shrine, the sleeping demons of Hinamizawa stir once again...
About the Author
Ryukishi07 leapt into the spotlight with HIGURASHI NO NAKU KORO NI which was originally conceived as a series of visual novels and later adapted into the popular manga and anime franchise.