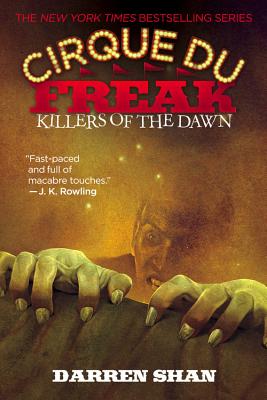 Killers of the Dawn (Paperback)
Little, Brown Books for Young Readers, 9780316106542, 208pp.
Publication Date: May 1, 2006
Description
Outnumbered, outsmarted and desperate, the hunters are on the run, pursued by the vampaneze, the police, and an angry mob. With their enemies clamoring for blood, the vampires prepare for a deadly battle. Is this the end for Darren and his allies?
About the Author
Darren Shan is the New York Times bestselling author of Cirque Du Freak and The Demonata, whose novels have sold over 15 million copies worldwide. Darren lives in Ireland, where he writes and collects art, comics, and film.
Advertisement