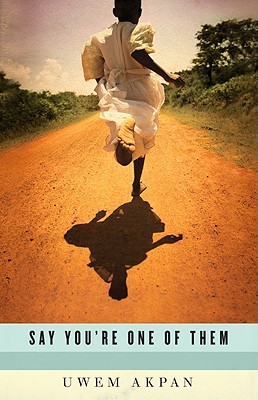 Say You're One of Them
Hardcover

* Individual store prices may vary.
Other Editions of This Title:
Digital Audiobook (6/8/2008)
Digital Audiobook (6/8/2008)
Digital Audiobook (6/8/2008)
Digital Audiobook (6/8/2008)
Paperback (9/18/2009)
CD-Audio (10/13/2009)
Compact Disc (11/1/2009)
MP3 CD (11/1/2009)
Paperback (6/1/2010)
, Large Print, Large Print (7/1/2008)
Paperback (1/1/2010)
Paperback (7/1/2009)
Hardcover (9/18/2009)
Prebound (9/18/2009)
August 2008 Indie Next List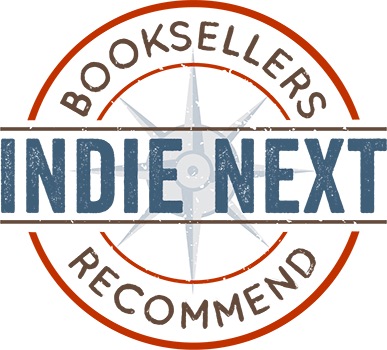 "Say You're One of Them is a collection of stories, each about a different child in Africa dealing with a difficult life. While the circumstances are described with brutal honesty, the characters are multidimensional and are treated with compassion. This is not an easy read, but the crisp, detailed writing makes it worthwhile."
— Sarah Farnsworth, Briggs Carriage Bookstore, Brandon, VT
View the List
Description
Uwem Akpan's stunning stories humanize the
Praise For Say You're One of Them…
"Awe is the only appropriate response to Uwem Akpan's stunning debut, Say You're One of Them, a collection of five stories so ravishing and sad that I regret ever wasting superlatives on fiction that was merely very good. A."
-Entertainment Weekly (EW Pick / Grade A)

"[A] startling debut collection... Akpan is not striving for surreal effects. He is summoning miseries that are real.... He fuses a knowledge of African poverty and strife with a conspicuously literary approach to storytelling filtering tales of horror through the wide eyes of the young."
-The New York Times

"Uwem Akpan's searing Say You're One of Them captures a ravaged Africa through the dry-eyed gaze of children trying to maintain a sense of normalcy amid chaos."
-Vogue

"The humor, the endurance, the horrors and grace-Akpan has captured all of it.... The stories are not only amazing and moving, and imbued with a powerful moral courage-they are also surprisingly expert.... Beautifully constructed, stately in a way that offsets their impoverished scenarios. Akpan wants you to see and feel Africa, its glory and its pain. And you do, which makes this an extraordinary book."
-O Magazine

"Uwem Akpan, a Nigerian Jesuit priest, has said he was inspired to write by the 'humor and endurance of the poor,' and his debut story collection...about the gritty lives of African children - speaks to the fearsome, illuminating truth of that impulse."
-Elle

"Haunting prose.... A must-read."
-Kirkus Reviews (starred review)

"Uwem Akpan's stunning short story collection, Say You're One of Them, offers a richer, more nuanced view of Africa than the one we often see on the news....Akpan never lets us forget that the resilient youngsters caught up in these extraordinary circumstances are filled with their own hopes and dreams, even as he assuredly illuminates the harsh realities."
-Essence

"In the corrupt, war-ravaged Africa of this starkly beautiful debut collection, identity is shifting, never to be trusted...Akpan's people, and the dreamlike horror of the worlds they reveal, are impossible to forget."
-People

"All the promise and heartbreak of Africa today are brilliantly illuminated in this debut collection..."
-Seattle Post-Intelligencer

"Akpan's brilliance is to present a brutal subject through the bewildered, resolutely chipper voice of children...All five of these stories are electrifying."
-NPR's "Fresh Air"

"...a tour de force that takes readers into the lives glimpsed in passing on the
evening news...These are stories that could have been mired in sentimentality. But
the spare, straightforward language - there are few overtly expressed emotions,
few adjectives--keeps the narratives moving, unencumbered and the pages turning
to the end."
-Associated Press

"brilliant...an extraordinary portrait of modern Africa... [Akpan]...
is an important and
gifted writer who should be read."
-USA TODAY

"This fierce story collection from a Nigerian-born Jesuit priest brings home Africa's most haunting tragedies in tales that take you from the streets of Nairobi to the Hutu-Tutsi genocide."
-Minneapolis Star Tribune

"Akpan combines the strengths of both fiction and journalism - the dramatic potential of the one and the urgency of the other - to create a work of immense power...He is a gifted storyteller capable of bringing to life myriad characters and points of view...the result is admirable, artistically as well as morally."
-Christian Science Monitor

"It is not merely the subject that makes Akpan's...writing so astonishing, translucent, and horrifying all at once; it is his talent with metaphor and imagery, his immersion into character and place....Uwem Akpan has given these children their voices, and for the compassion and art in his stories I am grateful and changed."
-Washington Post Book World (front page review)

"Say You're One of Them is a book that belongs on every shelf."
-New York Daily News

"Searing...In the end, the most enduring image of these disturbing, beautiful and hopeful stories is that of slipping away. Children disappear into the anonymous blur of the big city or into the darkness of the all-encompassing bush. One can only hope that they survive to live another day and tell another tale."
-San Francisco Chronicle

"These stories are complex, full of respect for the characters facing depravity, free of sensationalizing or glib judgments. They are dispatches from a journey, Akpan makes clear, which has only begun. It is to their credit that grim as they are-you cannot but hope these tales have a sequel."
-Cleveland Plain-Dealer

"An important literary debut.... Juxtaposed against the clarity and revelation in Akpan's prose-as translucent a style as I've read in a long while--we find subjects that nearly render the mind helpless and throw the heart into a hopeless erratic rhythm out of fear, out of pity, out of the shame of being only a few degrees of separation removed from these monstrous modern circumstances...The reader discovers that no hiding place is good enough with these stories battering at your mind and heart."
-Chicago Tribune

"A stupefyingly talented young Nigerian priest. Akpan never flinches from his difficult subjects--poverty, slavery, mass murder--but he has the largeness of soul to make his vision of the terrible transcendent."
-Bloomberg News

"Any of the six stories in this collection set in Africa is enough to break a reader's heart. Two are novella length, including a tour de force, 'Luxurious Hearses,' which takes place on a crowded bus."
-From citation by Larry Dark for SAY YOU'RE ONE OF THEM, a Notable Book finalist for The Story Prize.
Little, Brown and Company, 9780316113786, 368pp.
Publication Date: June 1, 2008
or
Not Currently Available for Direct Purchase