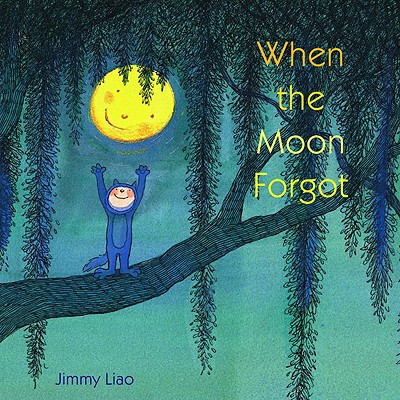 When the Moon Forgot (Hardcover)
Little, Brown Books for Young Readers, 9780316113908, 80pp.
Publication Date: April 1, 2009
* Individual store prices may vary.
Description
One night the moon never rises...

A lonely boy finds the fallen moon in a field. He takes it home and cares for it, slowly helping it heal. They become inseparable companions, exploring the world together both day and night. But when the world needs the moon to remember its place in the sky, the boy must help it find its way back home.

This is an unforgettable tale of an unusual friendship by world-renowned illustrator Jimmy Liao. Gorgeous, evocative illustrations tell an imaginative story of love and courage; the world will never forget the time when the moon forgot.
About the Author
Jimmy Liao was born in Taipei, Taiwan and received a degree in design from the Chinese Culture University. He is the author and illustrator of over 25 hugely popular books that have been translated into English, French, German, Greek, Japanese, Korean, and Thai. His first book for Little, Brown, The Sound of Colors, was published March 2006, and his second, The Blue Stone, in April 2008.