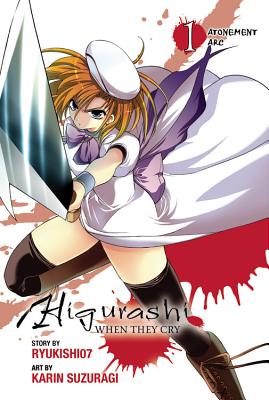 Higurashi When They Cry, Volume 1: Atonement Arc (Paperback)
Atonement Arc
Yen Press, 9780316123846, 190pp.
Publication Date: October 25, 2011
Description
Rena Ryugu has made a lot of great friends since returning to Hinamizawa a year ago. But the happiness of playing with her classmates can hardly make up for the sadness she feels at home. Her father's new lover spends more and more time at their house, making Rena feel that she is no longer as needed as she was when her mother first abandoned the family for another man. Rena thought that coming back to the village would end the curse that tore apart her family and her mind, but she can't shake the feeling that more heartbreak is in store...
About the Author
Ryukishi07 leapt into the spotlight with HIGURASHI NO NAKU KORO NI which was originally conceived as a series of visual novels and later adapted into the popular manga and anime franchise.
Advertisement