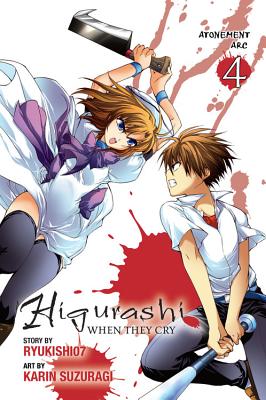 Higurashi When They Cry (Paperback)
Atonement Arc, Vol. 4
Yen Press, 9780316123884, 288pp.
Publication Date: April 24, 2012
* Individual store prices may vary.
Description
Driven out of her mind by the murderous plot exposed in Takano's scrapbook, Rena is on the run from the police and her friends. When Officer Ooishi confronts Mion about the Sonozaki family's invovement in the murder conspiracy, Mion reveals a number of other scrapbooks, detailing even more outlandish theories to explain the string of murders in the village. But will this new development be enough to calm down Rena? Or, in her panic, will her next move put all of her classmates in danger?!
About the Author
Ryukishi07 leapt into the spotlight with HIGURASHI NO NAKU KORO NI which was originally conceived as a series of visual novels and later adapted into the popular manga and anime franchise.