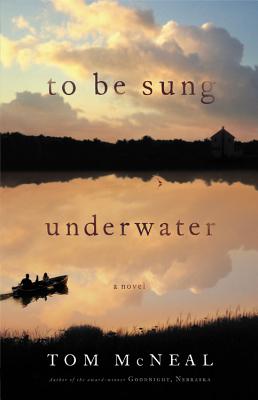 To Be Sung Underwater (Hardcover)
Little, Brown and Company, 9780316127394, 448pp.
Publication Date: June 1, 2011
* Individual store prices may vary.
or
Not Currently Available for Direct Purchase
June 2011 Indie Next List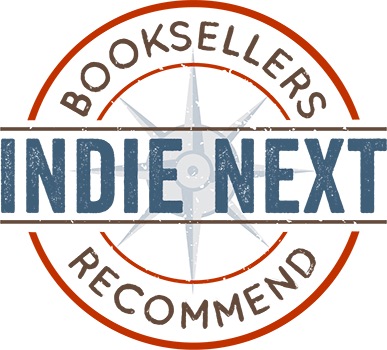 "As a young girl, Judith believed in the kind of love that 'picks you up in Akron and sets you down in Rio.' When she gives up her first love, Willy, she assumes that love like that is not to be had. Instead, she marries the kind of man whose love 'picks her up on Main Street and sets her down at the edge of town.' Now 20 years later, Judith is restless. Her marriage is stagnant, her husband is wandering, and she finds herself staring at a piece of paper with a phone number scribbled on it, a number that might very well take her back to that early dream. You will not want to put this book down!"
— Nancy Simpson, The Book Vault, Oskaloosa, IA
View the List
Description
Judith Whitman always believed in the kind of love that "picks you up in Akron and sets you down in Rio." Long ago, she once experienced that love. Willy Blunt was a carpenter with a dry wit and a steadfast sense of honor. Marrying him seemed like a natural thing to promise. But Willy Blunt was not a person you could pick up in Nebraska and transport to Stanford. When Judith left home, she didn't look back.

Twenty years later, Judith's marriage is hazy with secrets. In her hand is what may be the phone number for the man who believed she meant it when she said she loved him. If she called, what would he say?

TO BE SUNG UNDERWATER is the epic love story of a woman trying to remember, and the man who could not even begin to forget.
About the Author
Tom McNeal was born in Santa Ana, California, where his father and grandfather raised oranges. He spent part of every summer at the Nebraska farm where his mother was born and raised, and after earning a BA in English at UC Berkeley and an MFA in Creative Writing at UC Irvine, he taught school in the town that was the inspiration for his first novel, Goodnight, Nebraska. Tom has been a Wallace Stegner Fellow and a Jones Lecturer at Stanford University, and his short stories have been widely anthologized.
Praise For To Be Sung Underwater…
"You don't so much read To Be Sung Underwater as you're consumed by it. The characters are unforgettable. The writing is staggering. More importantly, though, it's the courage of this book that sets it apart. It's the bravest, most beautiful book I've read in a long time."
-Markus Zusak, author of The Book Thief

"What a pleasure to hear Tom McNeal's voice again, its humor and intelligence and muscle. By turns gentle and grim, lyric and comic, To Be Sung Underwater is a lovely book about what remains after so much is lost. What sweeps you along is not just the power of its writing but what distinguishes McNeal from nearly every other writer working in America these days--his unironic affection for the characters he brings so richly to life."
-Ehud Havazelet, author of Bearing the Body

"Smart, sexy, gorgeous, and at times devastatingly sad--these words describe the woman at the heart of this wonderful novel almost as well as they do the book itself. This ravishing love story will envelop you for a few days and then linger for a long time thereafter."
-Ann Packer, author of Swim Back to Me and The Dive from Clausen's Pier

"To Be Sung Underwater is such an immensely readable novel. McNeal has the enviable talent of making splendid writing look easy at no cost to the complexity and the beauties of what fascinates him (and me) -- the terrain occupied by women and men in love with each other. This is a wonderful book."
-Richard Ford

"In this thoughtful and compelling look at the road not taken, McNeal calls up the landscape of the Great Plains as a place where it's possible to see that it's the simple things--a secluded swimming hole, a cold beer, the laughter of the person you love--that are the most valuable."
-Booklist

"Tom McNeal's absorbing novel To Be Sung Underwater is a quiet and immersive story about "who gets handed your heart and what they do with it." The novel examines how one woman's navigation through life propels her forward in a certain direction, leaving rippling heartache in her wake.... McNeal's ability to tell the story from a female point of view is shockingly accurate, as is his Richard Russo-esque ability to make small town characters simply complicated, juxtaposing the human experience with remarkable depth.... Gradually developing comprehensive characters that resonate with the contemporary themes of choice and yearning, McNeal's work feels like an anthology of human experience as he artfully weaves the protagonist's intricate back story with her present life. To Be Sung Underwater is a beautiful novel that bravely examines the effect a broken relationship can have on one's life path."
-Seattle Post-Intelligencer

"[An] exceptional novel.... A few pages into it, I was blissfully lost in the two worlds of Judith Toomey, first in her high-school years in Nebraska, and decades later, in her grown-up life as a wife, mother and film editor in Los Angeles. Mr. McNeal writes a kind of prose that's almost endangered today: natural, smooth and subtle... Yet he produces one extraordinary sentence after another as he unspools two irresistible tales. If you despair of the vigor and grace of modern fiction, read this."
-The Wall Street Journal

"To Be Sung Underwater beautifully sings the story of one woman's wrestling with the present realities of a life she created after shedding her hometown skin and abandoning the lover who knew her best. Author Tom McNeal (Goodnight, Nebraska) intricately develops the emotional ties between his characters, capturing the essence of the human heart while rejoicing in the restorative power of reconnection. The novel shows that we may not be able to bring our past with us into the present, but by looking back, we might see just where we are truly meant to be."
-BookPage

"Many of us wonder what happened to our first love, if we haven't managed to keep in touch on FaceBook. In Tom McNeal's beautifully written novel, To Be Sung Underwater, 44-year-old Judith Whitman goes a tad further than merely wondering.... It's a compelling story, uniting the literary, character-driven novel with what eventually becomes quite a page turner.... These two men, Judith's father and Willy, are wonderfully drawn, complicated characters, both calm, thoughtful, loving and intelligent, with their own unique life philosophies. And smooth-talking Willy has a wry humor that is downright sexy. Readers, along with Judith, will fall in love with him.... the story keeps you up at night. This novel will make for great book-club discussions.... [McNeal] is a brilliant writer."
-The Cleveland Plain-Dealer

"Tom McNeal is one of the finest examples [of Stanford's Wallace Stegner fellows] to come along in a while.... How can you recognize the Stegner training? First, the novel is so carefully written. You cannot skip sentences, paragraphs or even words without missing something. Second, the main characters, Judith and Willy, are exquisitely drawn, backward and forward.... Third, the world of the novel is full of meaning, full of metaphor, a kind of spirituality that has no need for dogma or churches or liturgy.... Fourth and finally, the wisdom: Stegner's novels (and so often those of his students in the program) by withholding judgment teach the reader something about what kind of person he or she wants to be. Consider this simple sentence: "looking back, he thought she was only as happy as a person waiting for the next phase of her life might be." Such insights require not only experience and intelligence but also patience and wisdom. To Be Sung Underwater is blessed with these qualities.... Can you go back to that purer, better self? It's one of the best questions in literature.... Love stories have a terrible gravity, a centrifugal force. McNeal has created characters so dimensional, so memorable, that we are caught up in that urgency. Our rationality is compromised; the rules of the world fade away. This is your last chance, Judith, do you hear me? - we shout at the flimsy pages. Get yourself back to Rufus Sage, Neb., and fast! There's not a moment to lose!"
-Los Angeles Times

"hypnotic .... "To Be Sung Underwater" is Judith's mishearing of a song title, which she imagines refers to dolphins and whales listening to an ocean melody. But the spellbinding otherworldliness of the title fits this novel's lyrical language, too. McNeal moves ef­fortlessly through time to tell the twin tales of Judith's past and present, making you feel the radiant importance of 15-year old Judith's summer with Willy, when her parents' marriage split. Their courtship is sweet and authentic, and we get to experience it from first blush to last kiss. It's hard not to fall in love with Willy yourself.... McNeal captures the flush of first love and the endurance of real devotion, even as he probes deeper questions: Who are we with the ones we love, and who are we without them? "For you, I was a chapter," Willy tells Judith. "For me, you were the book." Heartbreaking, messy and incredibly sad, To Be Sung Underwater is so vividly written that it takes you to a place where all your perceptions seem dizzyingly altered. Which is, of course, exactly like love itself."
-The Washington Post
Book Videos
Advertisement