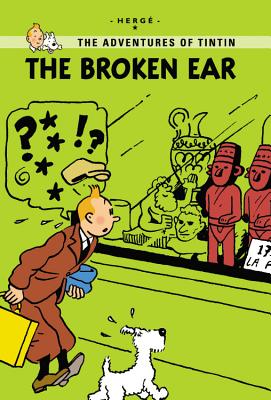 The Broken Ear (The Adventures of Tintin (Paperback)
Young Readers Edition)
Little, Brown Books for Young Readers, 9780316133852, 96pp.
Publication Date: October 24, 2011
* Individual store prices may vary.
Description
This new format, crafted specifically for younger readers, features the original Tintin graphic novel plus brand-new content. Go "behind the scenes" with the true story about people, places and antiquities that Hergé drew from, filled with fun facts, lots of pictures, and easy-to-read text! In this adventure: A sacred tribal statue has been stolen from the museum! Tintin and Snowy are on the case! Clues lead them straight into the heart of the jungle.
About the Author
Hergé, one of the most famous Belgians in the world, was a comics writer and artist. The internationally successful The Adventures of Tintin are his most well-known and beloved works. They have been translated into 38 different languages and have inspired such legends as Andy Warhol and Roy Lichtenstein. He wrote and illustrated for The Adventures of Tintin until his death in 1983.