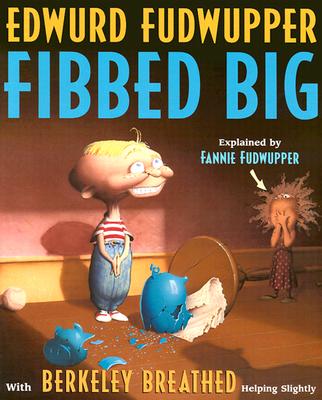 Edwurd Fudwupper Fibbed Big: Explained by Fannie Fudwupper (Paperback)
Explained by Fannie Fudwupper
Little, Brown Books for Young Readers, 9780316144254, 40pp.
Publication Date: October 17, 2003
Description
Fannie Fudwupper's big brother, Edwurd, spends his time cooking up big fibs full of phooey and letting them rip. But one day, Edwurd tells such a whopping lie that the army, the air force, and the dogcatcher are called to reverse the damage. Full color.
About the Author
Berkeley Breathed, one of America's most popular illustrators, is the recipient of a Pulitzer Prize for his editorial cartooning. His comic strip "Bloom County" ran for years in newspapers around the world and his books of the collected cartoons include the bestsellers 'Toons for Our Times and Penguin Dreams and Stranger Things. His highly acclaimed picture books, A Wish for Wings That Work: An Opus Christmas Story, The Last Basselope, Goodnight Opus, and Red Ranger Came Calling, have been hits with children and adults alike. Berkeley Breathed lives, works, and surfs in southern California.
Advertisement