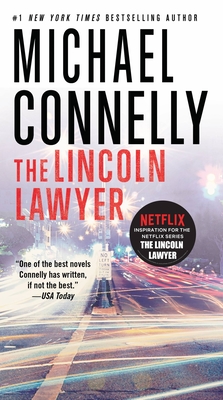 The Lincoln Lawyer (Hardcover)
Little Brown and Company, 9780316154741, 644pp.
Publication Date: October 2, 2005
Description
For defense attorney Mickey Haller, the clock is always running. With two ex-wives, four Lincoln Town Cars that he uses as offices, and dozens of guilty clients, he can't afford to miss a trick. When he gets picked by a Beverly Hills rich boy arrested for assault, Mickey sees a franchise case: a nice, long, expensive trial with maximum billable hours--until it hurtles him into the last place he wants to be. Suddenly hustling, cynical Mickey Haller is confronted with pure evil and someone who may be truly innocent. Now, for a lawyer who has always gone for the easy score, getting justice means taking the deadliest risk of all.
Advertisement