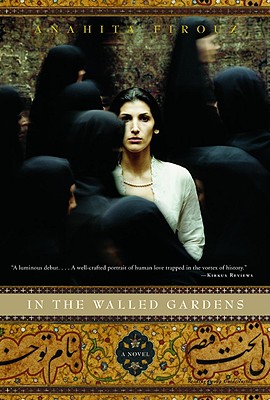 In the Walled Gardens (Paperback)
A Novel
Back Bay Books, 9780316169011, 368pp.
Publication Date: August 11, 2003
* Individual store prices may vary.
Description
Set in a world on the brink of destruction--Iran before the revolution--this haunting and passionate novel tells the story of a doomed love affair. Mahastee grew up in the privileged inner circles of Tehran's aristocracy. Reza, whose father once worked for Mahastee's family, has become a revolutionary leading clandestine meetings in the city's shadowy underworld. When they come together for the first time in 20 years, their volatile love assumes new and threatening implications as the political situation in Tehran becomes increasingly explosive. A novel that richly evokes a complex, exotic, and alluring culture largely unknown to readers in the West. Anahita Firouz belongs to the last generation in Iran who witnessed an entire way of life fall apart.
- A love story sure to spark discussion in reading groups.