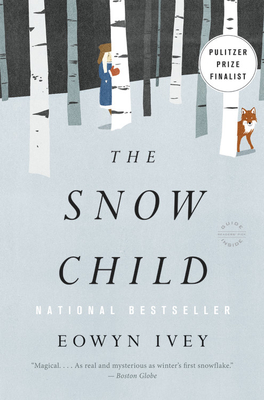 The Snow Child
A Novel
Paperback

* Individual store prices may vary.
Other Editions of This Title:
Digital Audiobook (7/30/2018)
Hardcover (2/1/2012)
Pre-Recorded Audio Player (10/1/2018)
February 2012 Indie Next List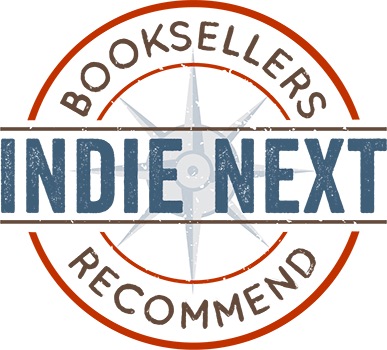 "This love story, set in Alaska, is really a love story about Alaska. Ivey describes the achingly beautiful landscape without making it seem an easy place to live. Based on an old fairy tale, this is the story of a childless couple who make a snow child one evening only to find a real little girl the next day. As the girl grows through the years, we know that this enchanting story will have the twists that we have come to expect with tales that teach us lessons about life. Friendships, marriage, parenthood, and survival -- all set in an unforgiving but entrancing landscape. I loved it!"
— Valerie Koehler, Blue Willow Bookshop, Houston, TX
View the List
Description
In this magical debut, a couple's lives are changed forever by the arrival of a little girl, wild and secretive, on their snowy doorstep.

Alaska, 1920: a brutal place to homestead, and especially tough for recent arrivals Jack and Mabel. Childless, they are drifting apart -- he breaking under the weight of the work of the farm; she crumbling from loneliness and despair. In a moment of levity during the season's first snowfall, they build a child out of snow. The next morning the snow child is gone -- but they glimpse a young, blonde-haired girl running through the trees.

This little girl, who calls herself Faina, seems to be a child of the woods. She hunts with a red fox at her side, skims lightly across the snow, and somehow survives alone in the Alaskan wilderness. As Jack and Mabel struggle to understand this child who could have stepped from the pages of a fairy tale, they come to love her as their own daughter. But in this beautiful, violent place things are rarely as they appear, and what they eventually learn about Faina will transform all of them.
Praise For The Snow Child: A Novel…
"If Willa Cather and Gabriel Garcia Marquez had collaborated on a book, THE SNOW CHILD would be it. It is a remarkable accomplishment -- a combination of the most delicate, ethereal, fairytale magic and the harsh realities of homesteading in the Alaskan wilderness in 1918. Stunningly conceived, beautifully told, this story has the intricate fragility of a snowflake and the natural honesty of the dirt beneath your feet, the unnerving reality of a dream in the night. It fascinates, it touches the heart. It gallops along even as it takes time to pause at the wonder of life and the world in which we live. And it will stir you up and stay with you for a long, long time."—Robert Goolrick, New York Times bestselling author of A Reliable Wife

"THE SNOW CHILD is enchanting from beginning to end. Ivey breathes life into an old tale and makes it as fresh as the season' s first snow. Simply lovely."—Keith Donohue, New York Times bestselling author of The Stolen Child

"A transporting tale . . . an amazing achievement."—Sena Jeter Naslund, New York Times bestselling author of Ahab's Wife

"THE SNOW CHILD is a vivid story of isolation and hope on the Alaska frontier, a narrative of struggle with the elements and the elemental conflict between one's inner demons and dreams, and the miracle of human connection and community in a spectacular, dangerous world. You will not soon forget this story of learning to accept the gifts that fate and love can bring."—Robert Morgan, author of Gap Creek

"Eowyn Ivey's exquisite debut transports the reader away to a world almost out of time, into a fairytale destined to both chill and delight. Her portrayal of an untamed Alaska is so detailed you can feel the snowflakes on your own eyelashes, even as her characters' desperate quest for, and ultimate redemption by, love will warm your heart."—Melanie Benjamin, author of Alice I Have Been

"Magical, yes, but THE SNOW CHILD is also satisfyingly realistic in its depiction of 1920s homestead-era Alaska and the people who settled there, including an older couple bound together by resilient love. Eowyn Ivey's poignant debut novel grabbed me from the very first pages and made me wish we had more genre-defying Alaska novels like this one. Inspired by a fairy tale, it nonetheless contains more depth and truth than so many books set in this land of extremes."—Andromeda Romano-Lax, author of The Spanish Bow

"This book is real magic, shot through from cover to cover with the cold, wild beauty of the Alaskan frontier. Eowyn Ivey writes with all the captivating delicacy of the snowfalls she so beautifully describes."—Ali Shaw, author of The Girl with Glass Feet

"Long winters come alive in Ivey's novel about 1920s-era homesteaders in Alaska."—Tina Jordan, New York Times
Back Bay Books, 9780316175661, 416pp.
Publication Date: November 6, 2012
About the Author
Eowyn LeMay Ivey was raised in Alaska and continues to live there with her husband and two daughters. She received her BA in journalism and minor in creative writing through the honors program at Western Washington University, studied creative nonfiction at the University of Alaska Anchorage graduate program, and worked for nearly 10 years as an award-winning reporter at the Frontiersman newspaper. She is the author of the New York Times bestseller The Snow Child.
1. When Mabel first arrives in Alaska, it seems a bleak and lonely place to her. Does her sense of the land change over time? If so, how?
2. Why are Jack and Mabel emotionally estranged from each other in the beginning of the novel, and how are they able to overcome that?
3. How do Esther Benson and Mabel differ in temperament, and how does their friendship change Mabel?
4. The first time Garrett sees Faina in person is when he spies her killing a wild swan. What is the significance of this scene?
5. In what ways does Faina represent the Alaska wilderness?
6. Jack and Mabel?s only child is stillborn. How does this affect Mabel?s relationship with Faina?
7. When Jack is injured, Esther and Garret move to their farm to help them. How does this alter Jack and Mabel?s relationship?
8. Much of Jack and Mabel?s sorrow comes from not having a family of their own, and yet they leave their extended family behind to move to Alaska. By the end of the novel, has their sense of family changed? Who would they consider a part of their family?
9. Death comes in many forms in The Snow Child, including Mabel giving birth to a stillborn infant, Jack shooting a moose, Faina slaying a swan, the fox killing a wild bird, Jack and Mabel slaughtering their chickens, and Garrett shooting the fox. Why is this one of the themes of the book and what is the author trying to say about death?
10. What do you believe happened to Faina in the end? Who was she?