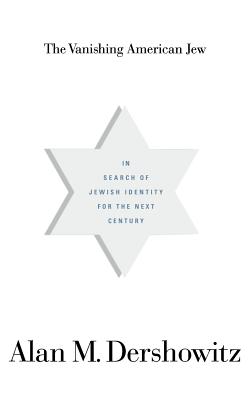 The Vanishing American Jew (Hardcover)
In Search of Jewish Identity for the Next Century
Little, Brown and Company, 9780316181334, 416pp.
Publication Date: March 1, 1997
Other Editions of This Title:
Paperback (9/8/1998)
* Individual store prices may vary.
Description
In this urgent book, Alan M. Dershowitz shows why American Jews are in danger of disappearing - and what must be done now to create a renewed sense of Jewish identity for the next century. In previous times, the threats to Jewish survival were external - the virulent consequences of anti-Semitism. Now, however, in late-twentieth-century America, the danger has shifted. Jews today are more secure, more accepted, more assimilated, and more successful than ever before. They've dived into the melting pot - and they've achieved the American Dream. And that, according to Dershowitz, is precisely the problem. More than 50 percent of Jews will marry non-Jews, and their children will most often be raised as non-Jews. Which means, in the view of Dershowitz, that American Jews will vanish as a distinct cultural group sometime in the next century - unless they act now. Speaking to concerned Jews everywhere, Dershowitz calls for a new Jewish identity that focuses on the positive - the 3,500-year-old legacy of Jewish culture, values, and traditions. Dershowitz shows how this new Jewish identity can compete in America's open environment of opportunity and choice - and offers concrete proposals on how to instill it in the younger generation.