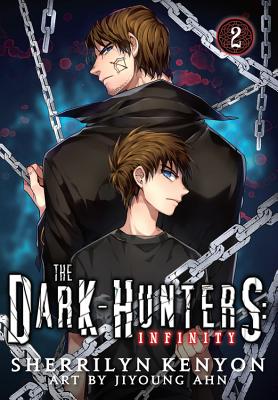 The Dark-Hunters
Infinity, Vol. 2
Paperback

* Individual store prices may vary.
Other Editions of This Title:
Paperback (3/26/2013)
Description
Nick Gautier has enough trouble dealing with normal teenage problems: avoiding getting pummeled at school, talking to girls, staying out of trouble. Now Nick is facing a whole new world of challenges. As his powers develop, Nick sees supernatural (and potentially dangerous) creatures everywhere he looks. With the help of his Uncle Ambrose-who is actually Nick's future self communicating his thoughts across time-and his new tutor-the Grim Reaper-Nick must learn to control his abilities and elude the dark powers that seek to control him...
Yen Press, 9780316190541, 240pp.
Publication Date: December 17, 2013
About the Author
Normal.dotm00192529hbgusa4164912.00false18 pt18 pt00falsefalsefalseThe #1 New York Times bestselling author Sherrilyn Kenyon is a powerhouse with more than 25 million copies of her books in print in over 30 countries. Since 2006, she's placed over fifty novels on the New York Times with over a dozen of them landing the #1 slot. During that same time, she claimed ten #1 slots on Publisher's Weekly.