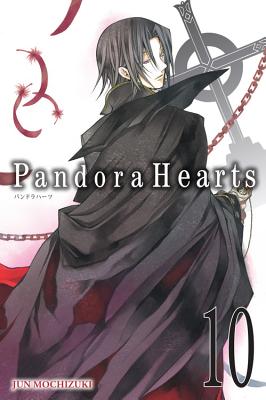 Pandora Hearts, Volume 10 (Paperback)
Yen Press, 9780316197281, 160pp.
Publication Date: May 29, 2012
Description
A century before, in Sablier, a forbidden portal was flung wide by a boy, Vincent, in his single-minded desire to protect his brother, Gilbert. And thus did that foolhardy desire lead to the corruption of that innocent boy's soul like a sweet poison... Now, as Gil, Oz, and Alice wander the ruins of the former capital, they are assaulted by illusions from the past. But how much of it is real? And how much of it illusion?
About the Author
Jun Mochizuki is the New York Times bestselling creator of PandoraHearts and CRIMSON-SHELL. The success of her PandoraHearts series spawned an extremely popular anime adaptation.
Advertisement