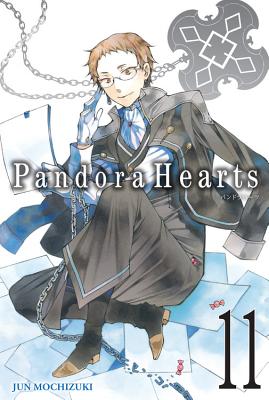 PandoraHearts, Vol. 11 (Paperback)
Yen Press, 9780316197298, 192pp.
Publication Date: July 24, 2012
* Individual store prices may vary.
Description
Once, following the tragedy of Sablier, Jack Vessalius made a valiant sacrifice to stop his best friend, Glen Baskerville, by allowing his body to anchor a set of seals by which Glen's soul was confined. But now these seals, long guarded by mages under the watchful gaze of Pandora, are being smashed one by one at the hands of the Crimson Shinigami, whose aim is to return their master to his once-whole state. And so, the fragile peace achieved over the last century begins to writhe, like a horror released from Pandora's forbidden box...



About the Author
Jun Mochizuki is the New York Times bestselling creator of PandoraHearts and CRIMSON-SHELL. The success of her PandoraHearts series spawned an extremely popular anime adaptation.