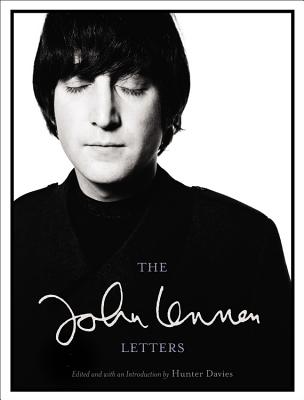 The John Lennon Letters (Paperback)
Little, Brown and Company, 9780316200783, 400pp.
Publication Date: October 29, 2013
Other Editions of This Title:
Digital Audiobook (10/8/2012)
CD-Audio (10/30/2012)
Hardcover (10/9/2012)
* Individual store prices may vary.
Description
"In its revelation of the man's psychology, THE JOHN LENNON LETTERS far surpasses all previous accounts by wives, lovers, half-siblings, ex-aides, and even the best biographers." -- The Washington Post John Lennon was one of the greatest songwriters the world has ever known, creator of "Help!," "Come Together," "Lucy in the Sky with Diamonds," "Strawberry Fields Forever," "Imagine," and dozens more. But it was in his correspondence that he let his personality and poetry flow unguarded. Gathered in this handsome volume are John Lennon's letters to family, friends, strangers, and lovers from every point in his life. Funny, informative, wise, poetic, and sometimes heartbreaking, these letters reveal a hidden side of the private genius. This collection of nearly 300 letters and postcards has been edited and annotated by Hunter Davies, whose authorized biography The Beatles (McGraw-Hill, 1968) was published to great acclaim. With unparalleled knowledge of Lennon and his contemporaries, Davies reads between the lines of the artist's words, contextualizing them and using them to reveal the man himself.
About the Author
John Lennon was born in Liverpool in 1940. A singer, songwriter, and musician, he was one of the cofounders of The Beatles. He died in 1980.

Hunter Davies is the author of over 40 books and has written for The Guardian (London), New Statesman, and The Sunday Times (London). He is married to the novelist and biographer Margaret Forster and they live in London.


Praise For The John Lennon Letters…
"[Davies] has done a sensitive and scrupulous job collecting and annotating Lennon's letters, and the book is beautifully designed." -- Vanity Fair

"A massive deposit of freshly excavated notes, screeds, asides and howls, each lavishly reproduced and carefully annotated, 'Letters' is the most intimate book ever published about Lennon. In its revelation of the man's psychology, it far surpasses all previous accounts by wives, lovers, half-siblings, ex-aides and even the best biographers." -- James Rosen, The Washington Post

"... Lennon's collected letters -- 285 of them, richly contextualized and handsomely presented... -- make for fascinating reading." -- The New York Observer

"... a must-read for Beatles fans." -- Glamour

An "illuminating volume that shows a different, unguarded side of the man." -- Fort Worth Star-Telegram

"Fans will lap it up." -- Bloomberg

"This book makes it clear, more than ever, how lamentable it is that we lost Lennon the man." -- Maclean's